#TOO6G - Modular 2/4/6/8 Pin Butt-Set Banjo Adapter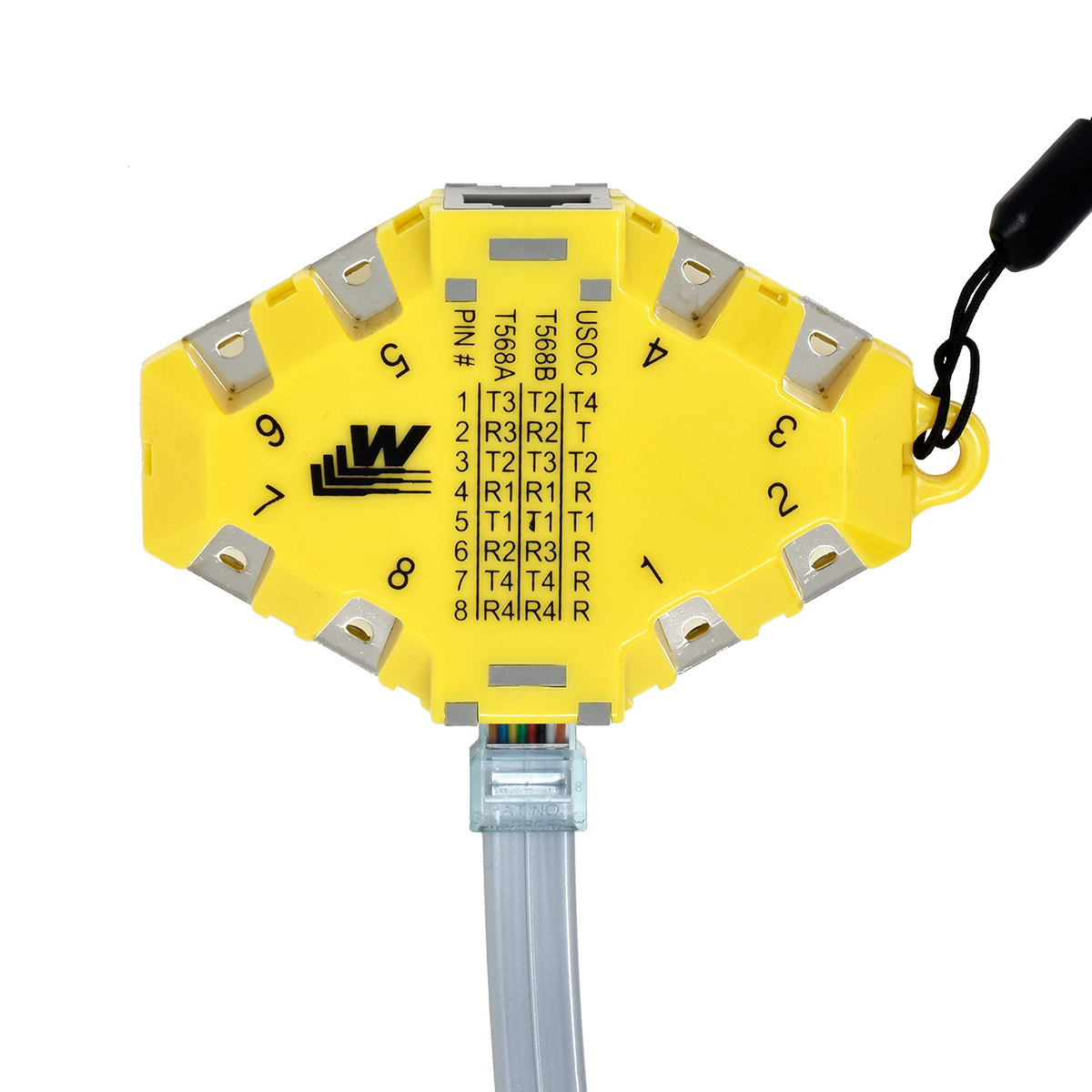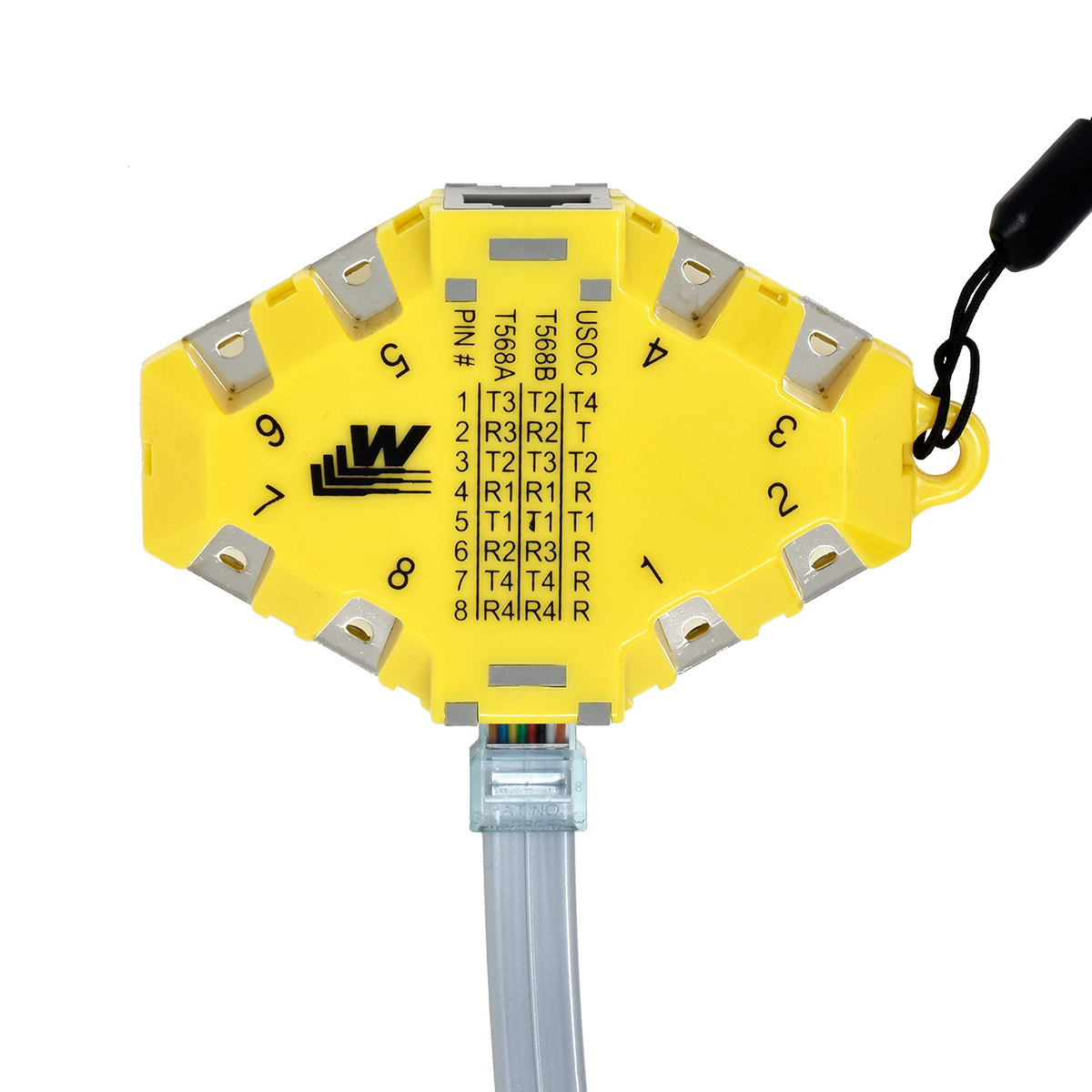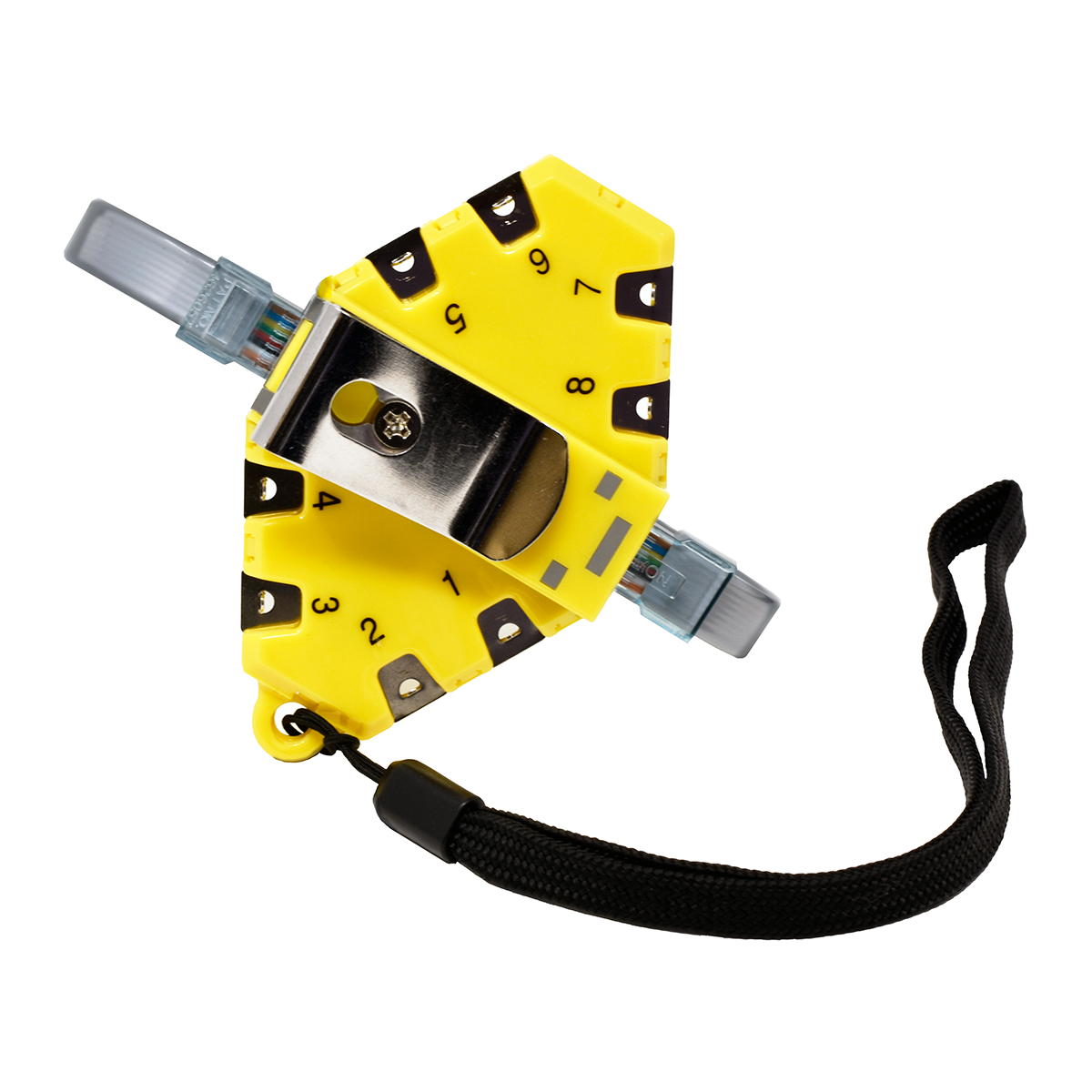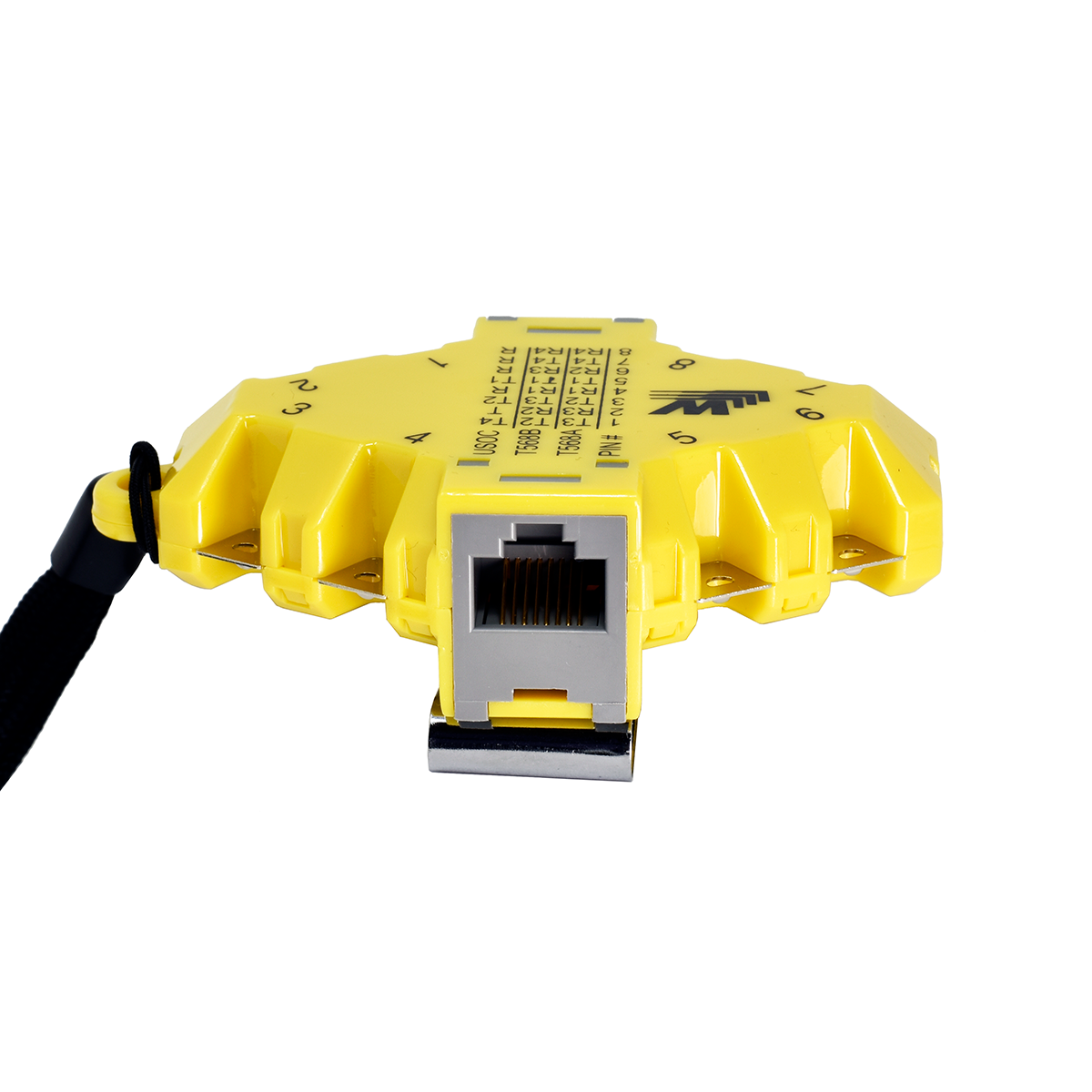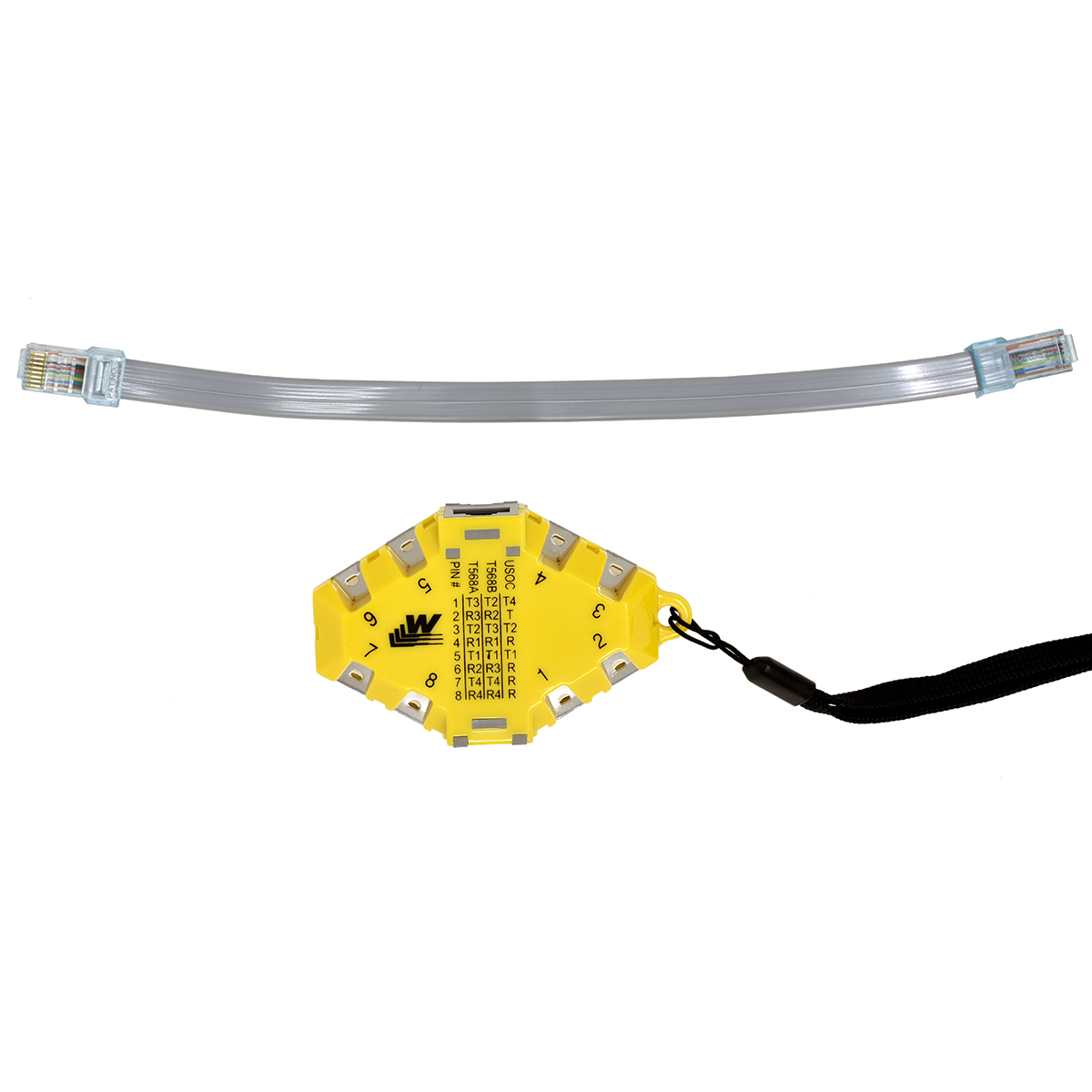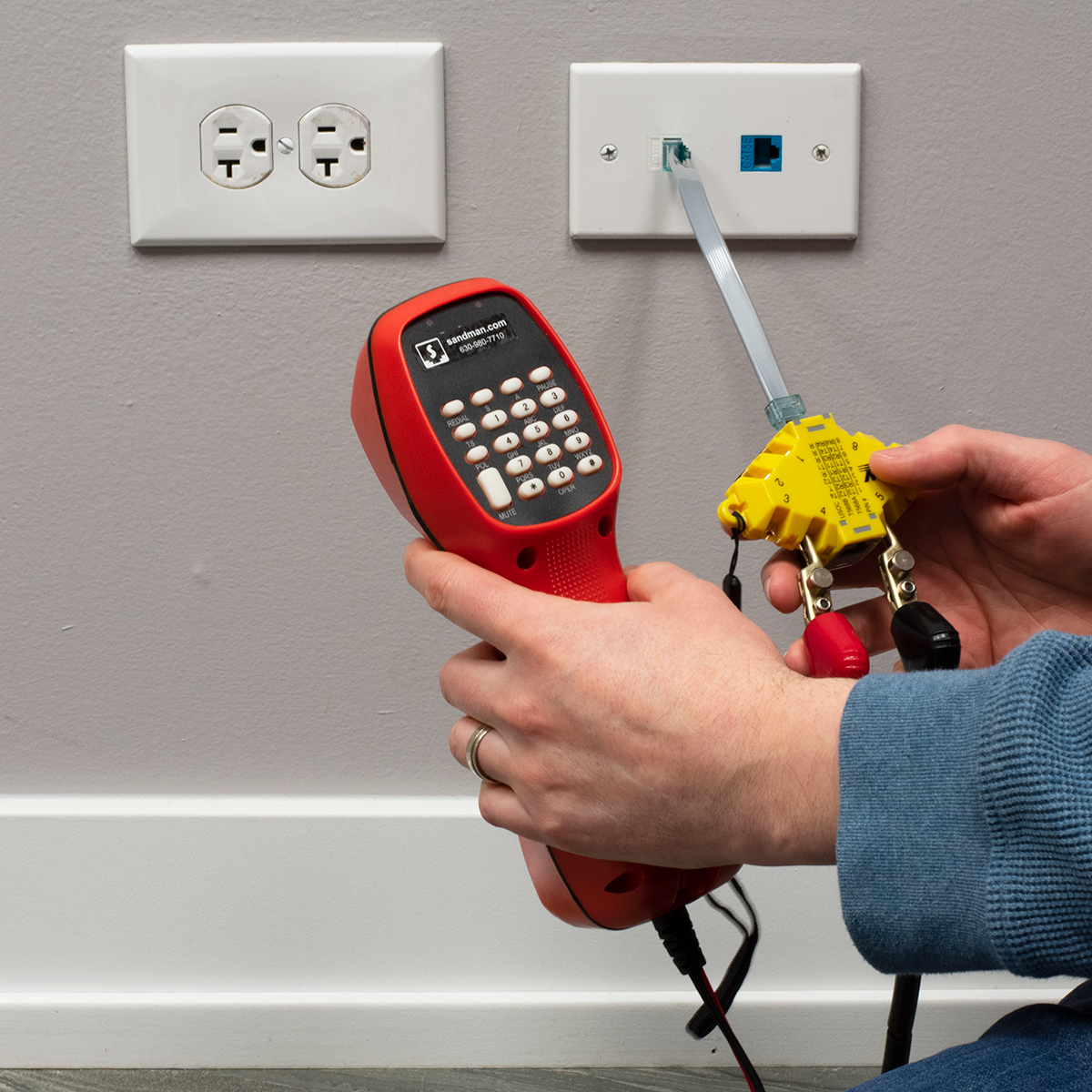 SKU: #TOO6G
Price: $24.95
In Stock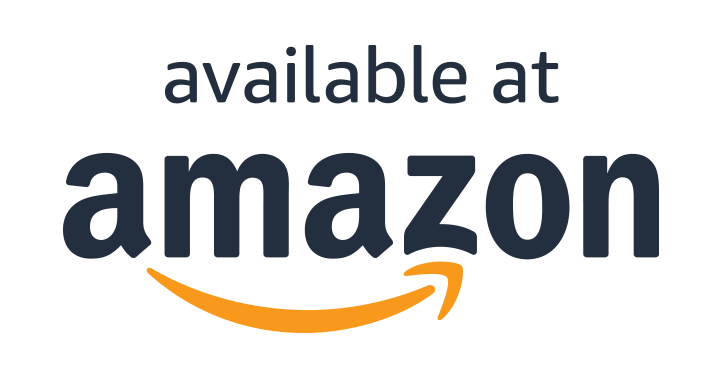 Product Highlights
Breaks out all 8 pins on modular jack
Includes universal modular cord
Modular In and Out Jacks
Warranty & Terms
1 Year Warranty
30-Day Money Back Guarantee
Product Details
4 Pair (8-Pin) Modular Butt-Set Banjo Adapter
The World's Most Flexible Butt-Set Adapter!
Breaks out all 8 pins (4 pairs) of ANY modular jack.
Using this tool is a lot easier than removing the cover on a modular jack to clip your butt-set to the screws!
If you can't easily access the jack (because it's blocked by furniture, etc.) you can just remove the modular cord from the back of the phone or computer and plug it into the Modular Butt-Set Adapter.
Comes with a short modular cord with special universal 4-6-8 Pin mod plugs. These 8 pin plugs are shaved on the sides to allow them to go into almost any modular jack (except a handset jack).
Pinout Chart is printed on the Modular Butt-Set Adapter for USOC, 568B (WECO) and 568A wiring. Just clip your butt-set or tester to the correct clips (4 and 5 is the middle pair of any jack).
Two Modular Jacks with a short modular cord allows you to insert the Butt-Set Adapter in-series with a modular phone or other device.
Photo Gallery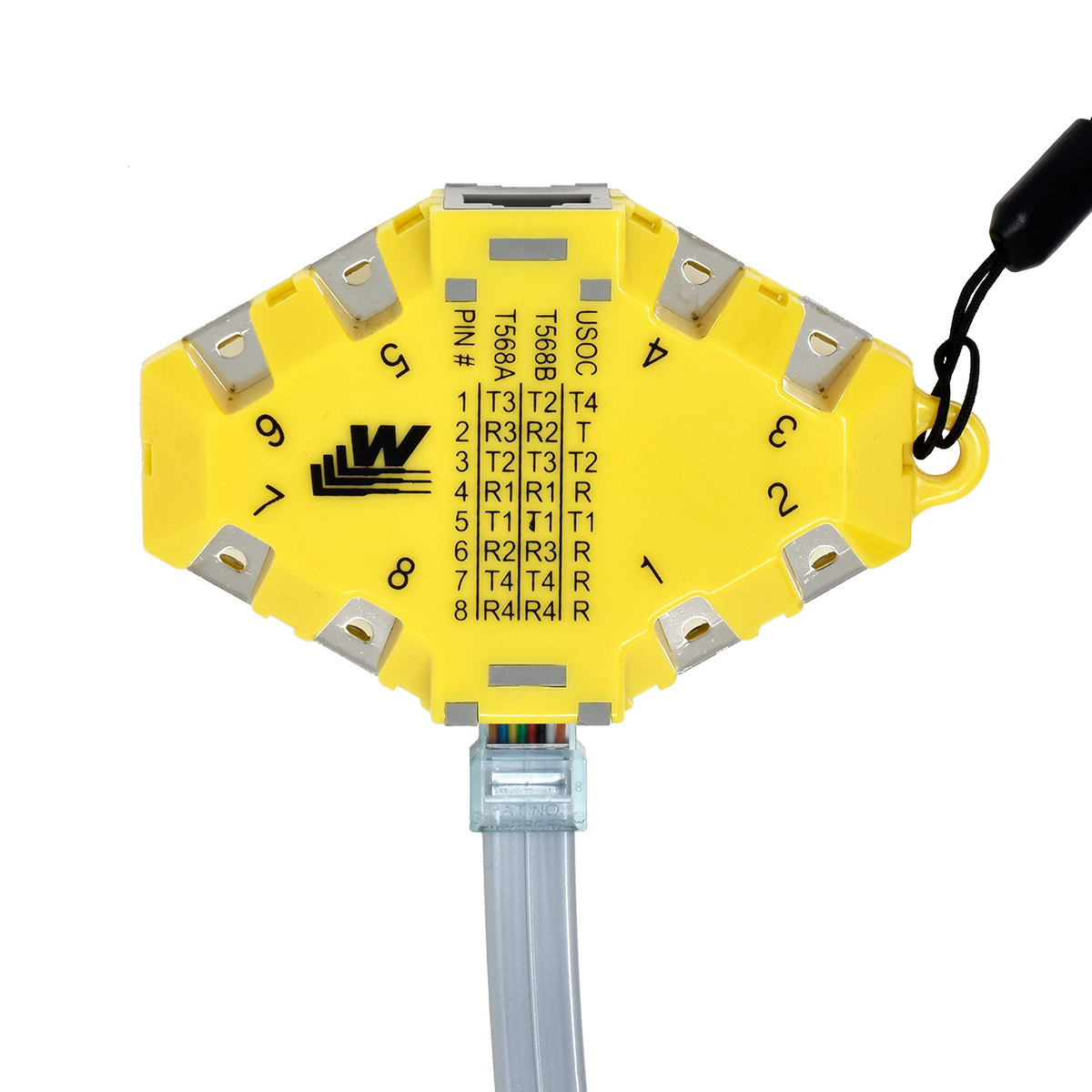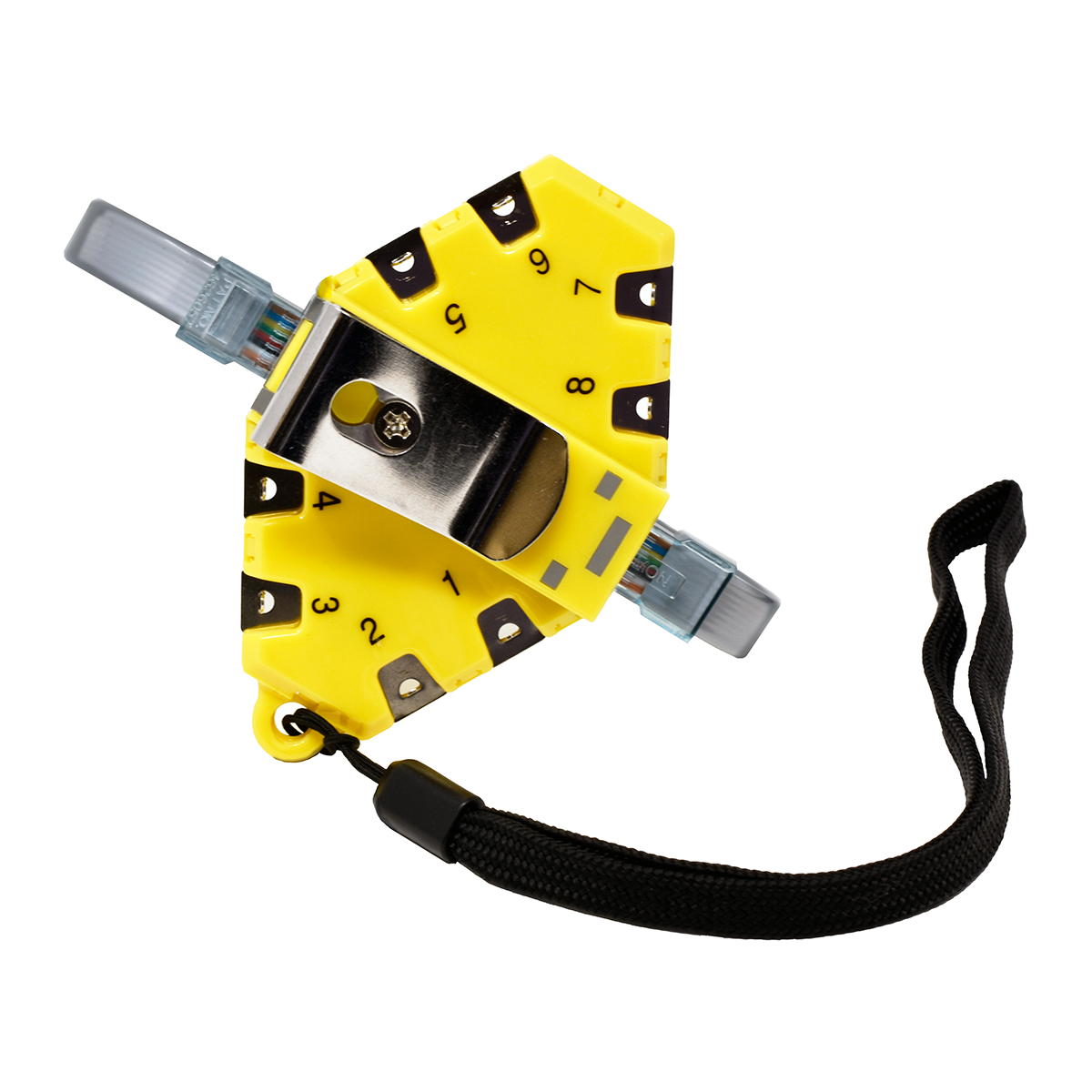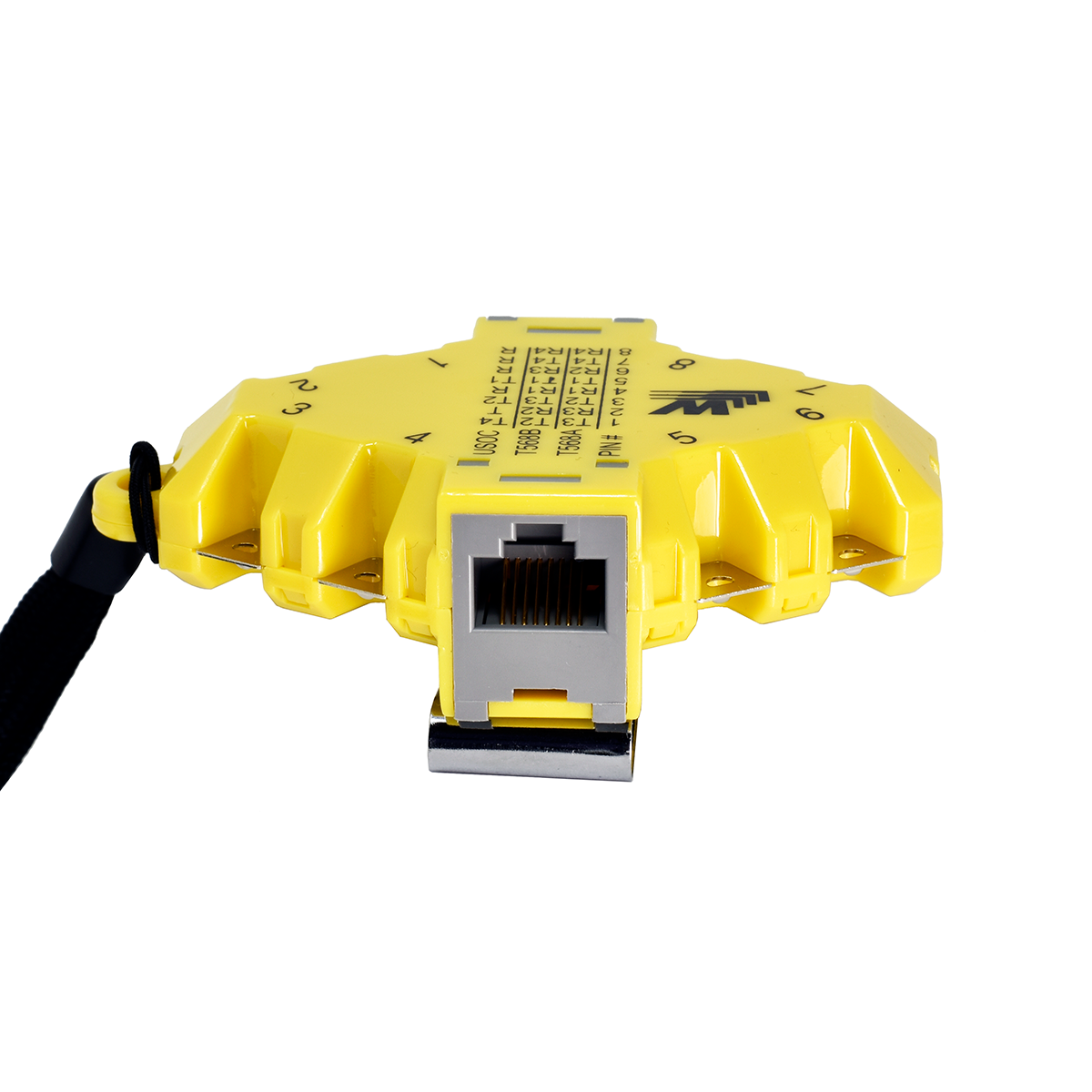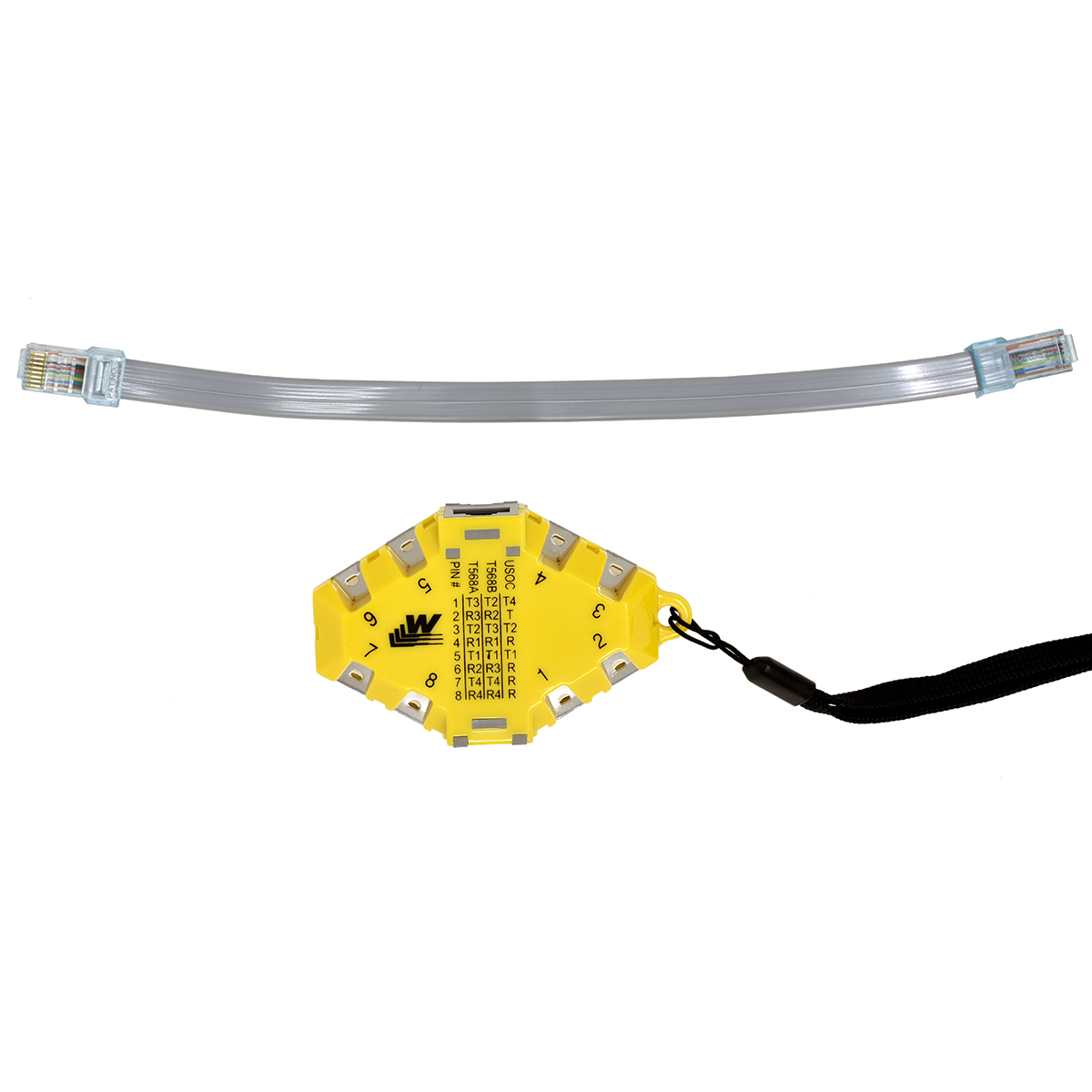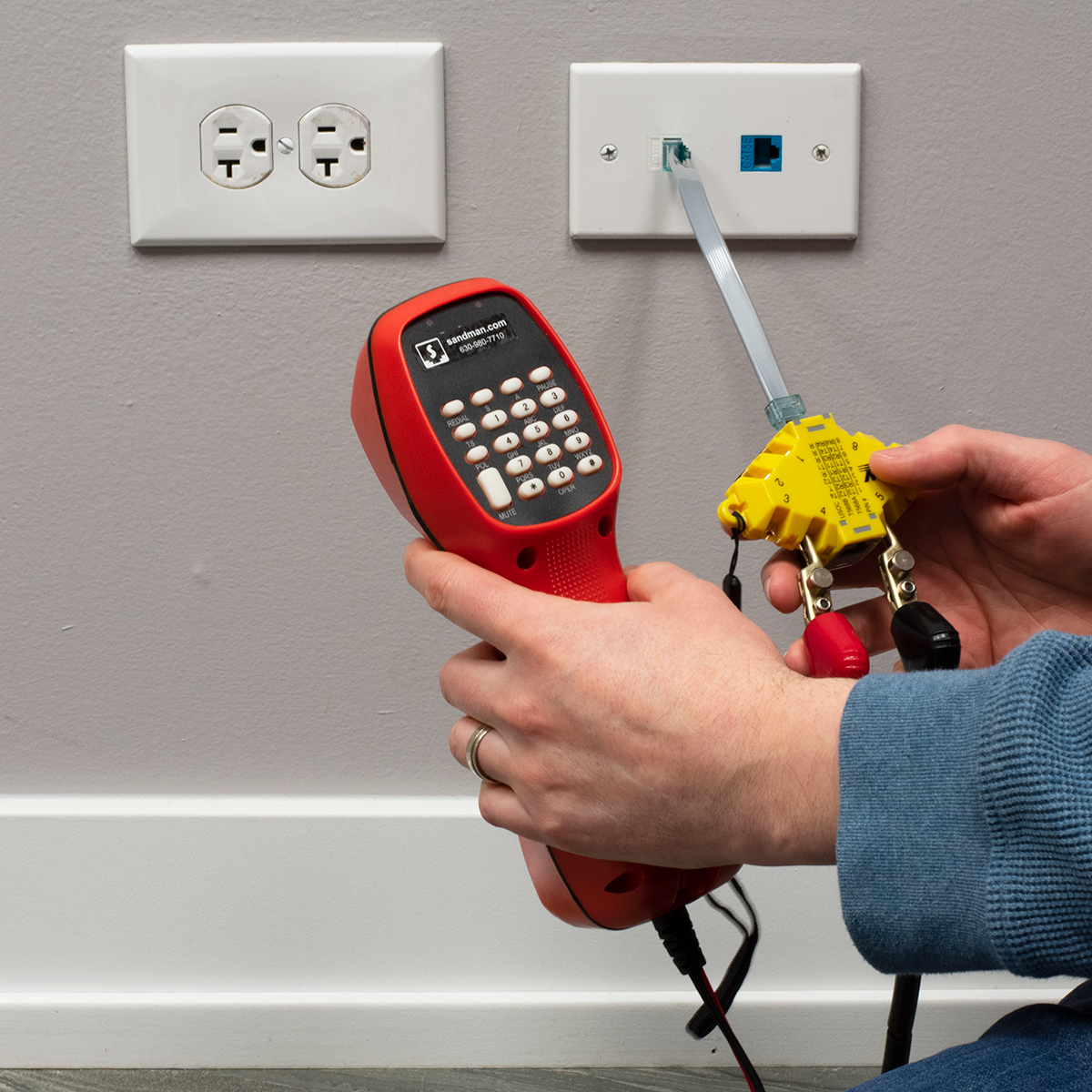 Tags