Specialty Amplified, Noise Cancelling, Push-To-Talk (PTT) and Kiosk Handsets
Specialty Handsets are our... Specialty!
We sell standard replacement handsets, and manufacture Amplified, Noise Cancelling, Push-to-Talk (PTT), Push-to-Mute (PTM) and more in our shop in the Chicago suburbs!
We make Handsets for:
• Business Phones
• Kiosks
• Pay Phones
• Intercoms
• Trading Turrets
• 911 Dispatch Consoles
• Prison / Inmate Visitation
• Anything Else You Can Think Of!
It used to be simple...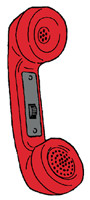 The first handset on modern phones was the G-Style. It was rounded at the ends, and had screw-on caps. It fit the hand well and sounded great.
It's still used on pay phones, and anywhere you need a rugged handset that will stand-up to abuse.
The next handset on modern phones was the K-Style. It was more squared off, but it still fit the hand well - and sounds great.
Now there are LOTS of different shaped handsets!
G-Style
K-Style
M-Style
T-Style
Euro 1
Euro 2
Avaya
Cisco
Polycom
And so many more that we need a computer program to figure out which one you need...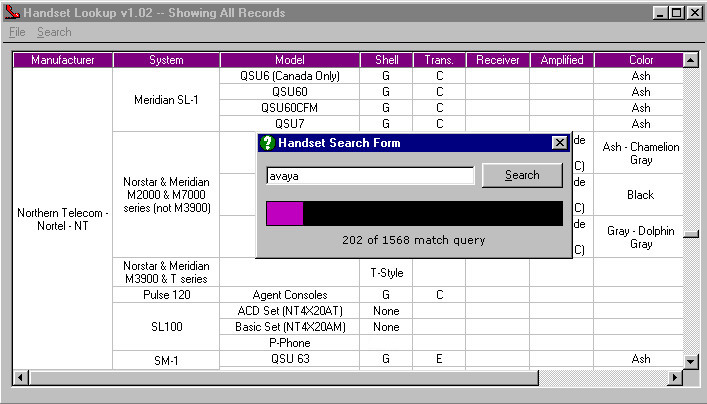 Even though some handsets look the same on many brands of phones, the insides of the handsets are often different. The receivers are normally similar, but the transmitters (microphones) can be different (even for the exact same model of phone, depending on when it was made). Most manufacturers follow an industry standard for the wiring to the modular jack in the handset (which wires go to the transmitter and receiver), but some don't - most noticeably GE and RCA brand single line and multi-line KSU-less phones (which are really strange).
We currently have over 1,500 makes and models of business telephones listed. When you call us, we'll ask you the make and model and look for it in our database - which tells us the type of shell to use, the type of transmitter and receiver, the type of amplifier for an amplified handset, and the color. We don't always need the exact make and model, since we can search for any part of a word or model number to find your handset. As you can see in the screen shot (above), we have over 200 listings for Avaya / Lucent / AT&T phones alone!
We put that information on your order, which then goes to production and usually ships in a day or two.
After we manufacture your handset, it's tested on a phone for that particular type of handset using a real live human's ear. We test every handset we make.
We have amplified, noise-cancelling, PTT, PTM and replacement handsets for most phones made by most manufacturers:
AT&T
Lucent
Avaya
G3
Definity
Partner
Merlin
Northern Telecom
NT
Nortel
Norstar
Meridian
Polycom
Toshiba
Panasonic
ESI / Estech
Saumsung
Cisco
NEC / Nitsuko
Vodavi / Vertical
Comdial
ITT / Cortelco
Inter-tel / Mitel
... and LOTS more!
It's a Different World!
There are a lot of really strange shaped handsets out there. Some of them don't sound great, or they don't feel great in the hand. But most of them look pretty cool. In many cases the ear and mouth part are essentially the same size and shape as the K-Style handset which Bell Labs spent a ton of time and money coming up with (which is based on the original G-Style handset). In some cases the entire shape is very strange, and there was no engineering involved - just a "Designer" (who would never have to use the phone himself anyway).
Because the human ear and mouth haven't changed recently, it makes sense for modern telephone manufacturers to keep the K-Style size, angle and placement of the parts that go up against your head. The size and shape of the concave (indented) part of the receiver on the handset is critical to the sound of the handset, as is the acoustic seal of both the transmitter and receiver inside the handset.
If you don't like the handset for a particular phone, we can check our Handset Lookup Program, which might tell us if there's an equivalent handset that will look a little different, work well, and hang-up properly on the phone.
Many "modern" handsets are so small, thin, or have such an odd shape that we can't get an amplifier board in them, or put a noise cancelling transmitter in them. If you just need an amplified handset our In-Line Handset Amplifier should work fine. If it's a noisy area, you really need a noise cancelling handset. There are no external devices that will do that (except a headset with a noise cancelling transmitter). In some cases, you can put in an older model phone that we can make a noise cancelling handset for.
Sorry, but we can't list the cost of each of the 1500+ makes, models and combinations of handsets we can make here on our web site. Call us so we can look up the handset and put the individual combination of parts on the order (which tells us your cost).
Because there are so many types of handsets, we only build and test the most popular variations in advance. To make your handset, we pick each of the items listed on your order, and assemble them for that particular type of handset right after you call.
We're experts at this since we've been building handsets to order since 1993.
We make many variations to suit your needs...
Amplified
Push-To-Talk (PTT)
Push-To-Mute (PTM)
Noise-Cancelling
Amp & Noise Cancelling
Armored Cord
You name it...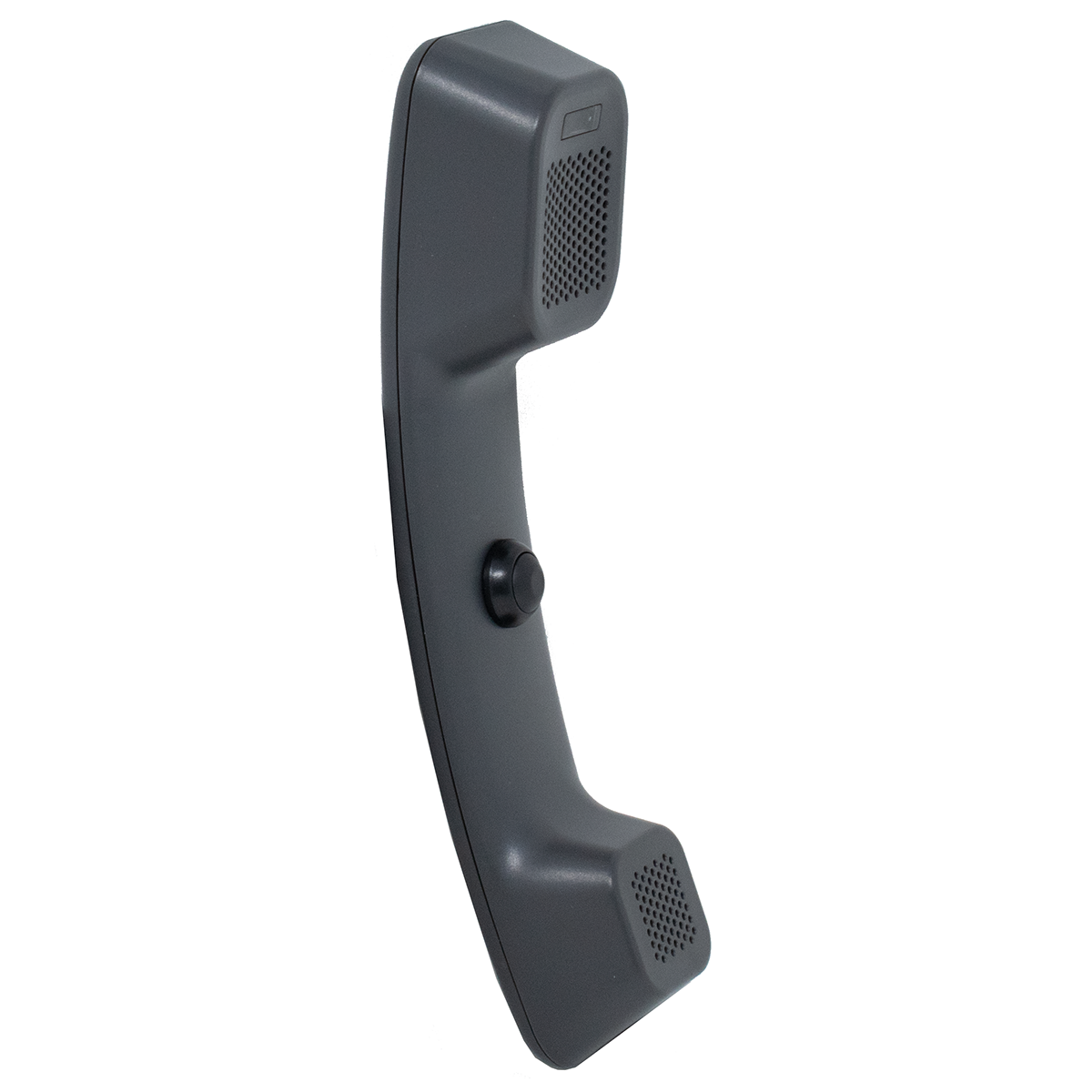 SKU:
#HNS1B
In Stock
Price: $39.95
Push-To-Talk (PTT) with Round Button
Compatible with Cisco 7800 and 8800 Series Phones