#TOH3B - Technician's Smart Digital Multimeter (DVOM)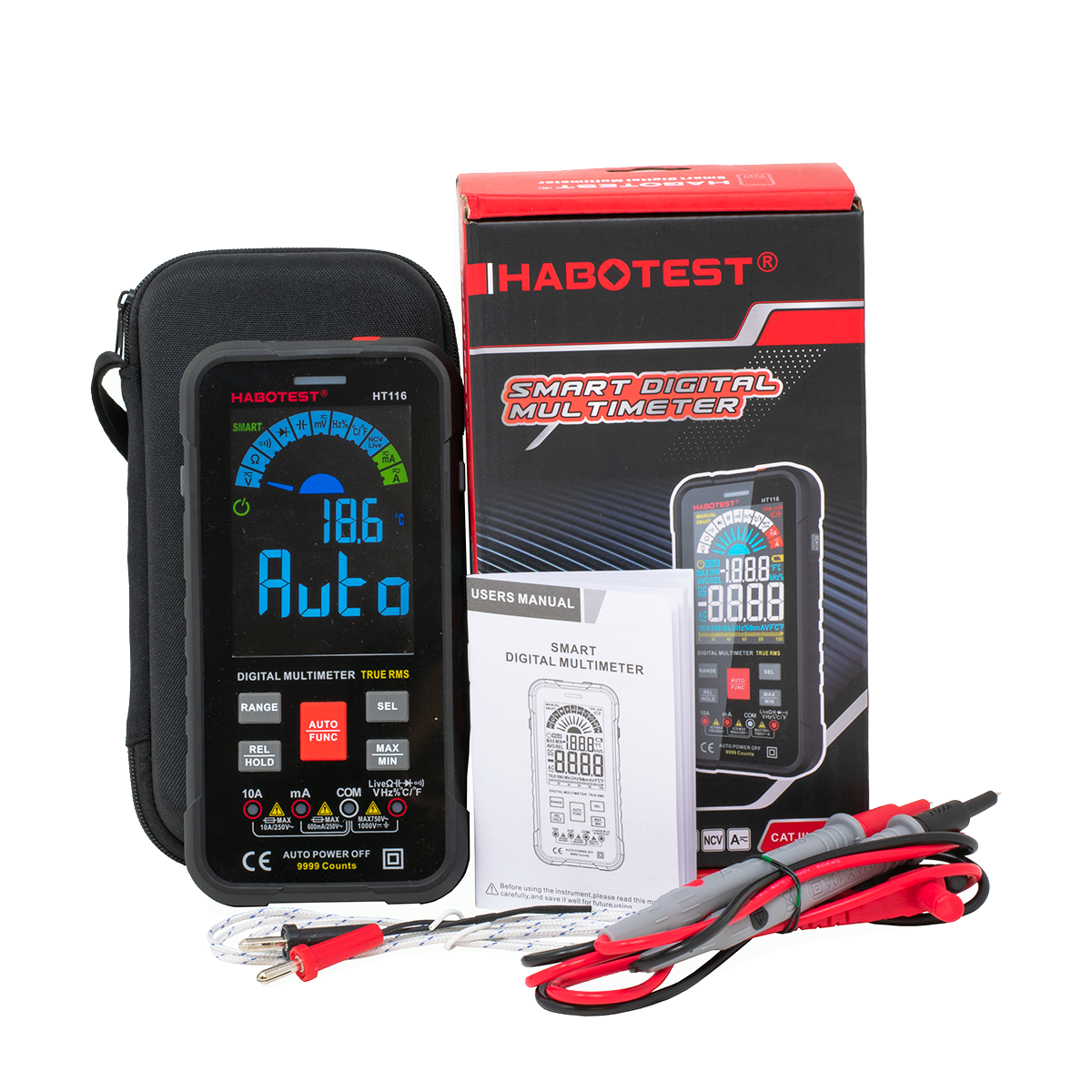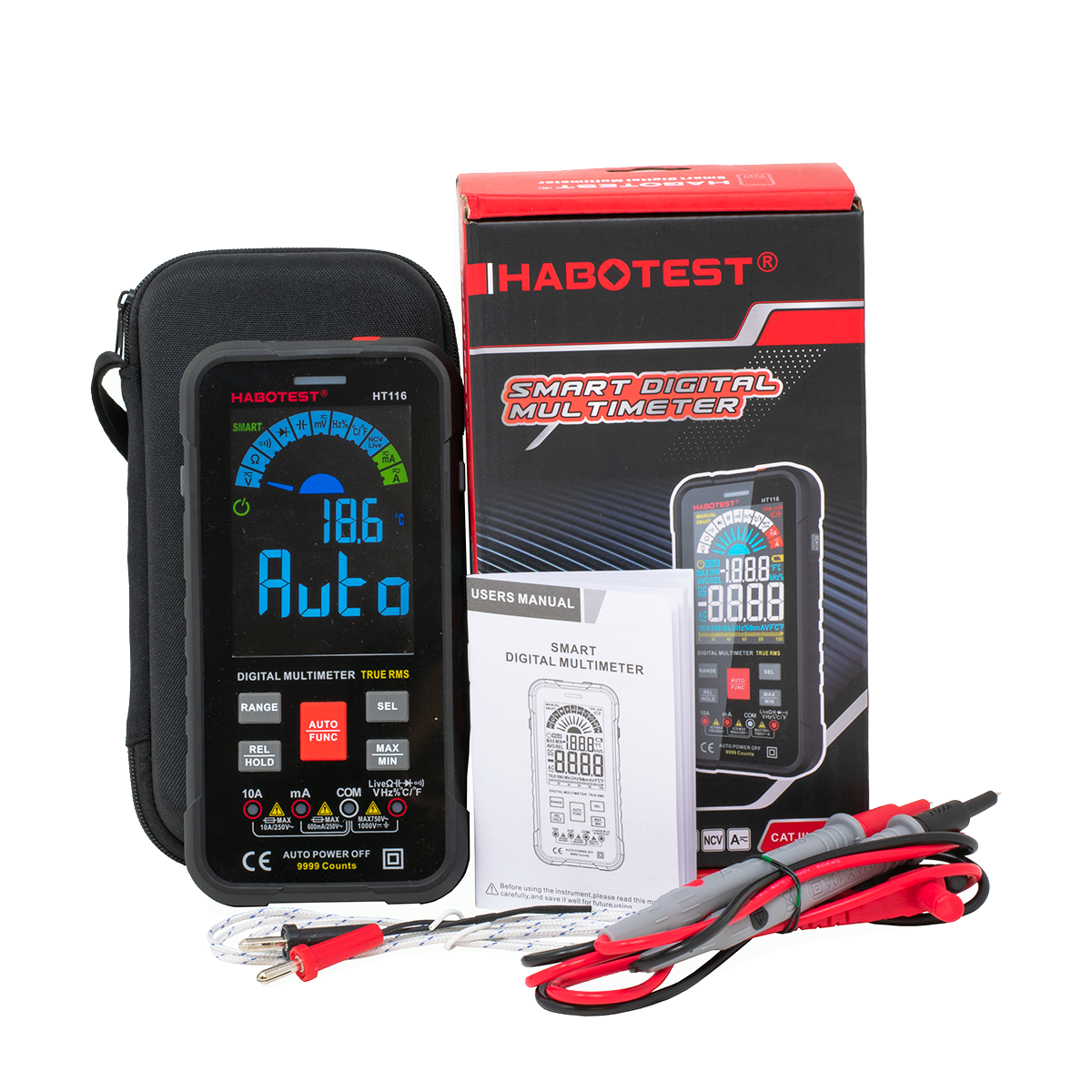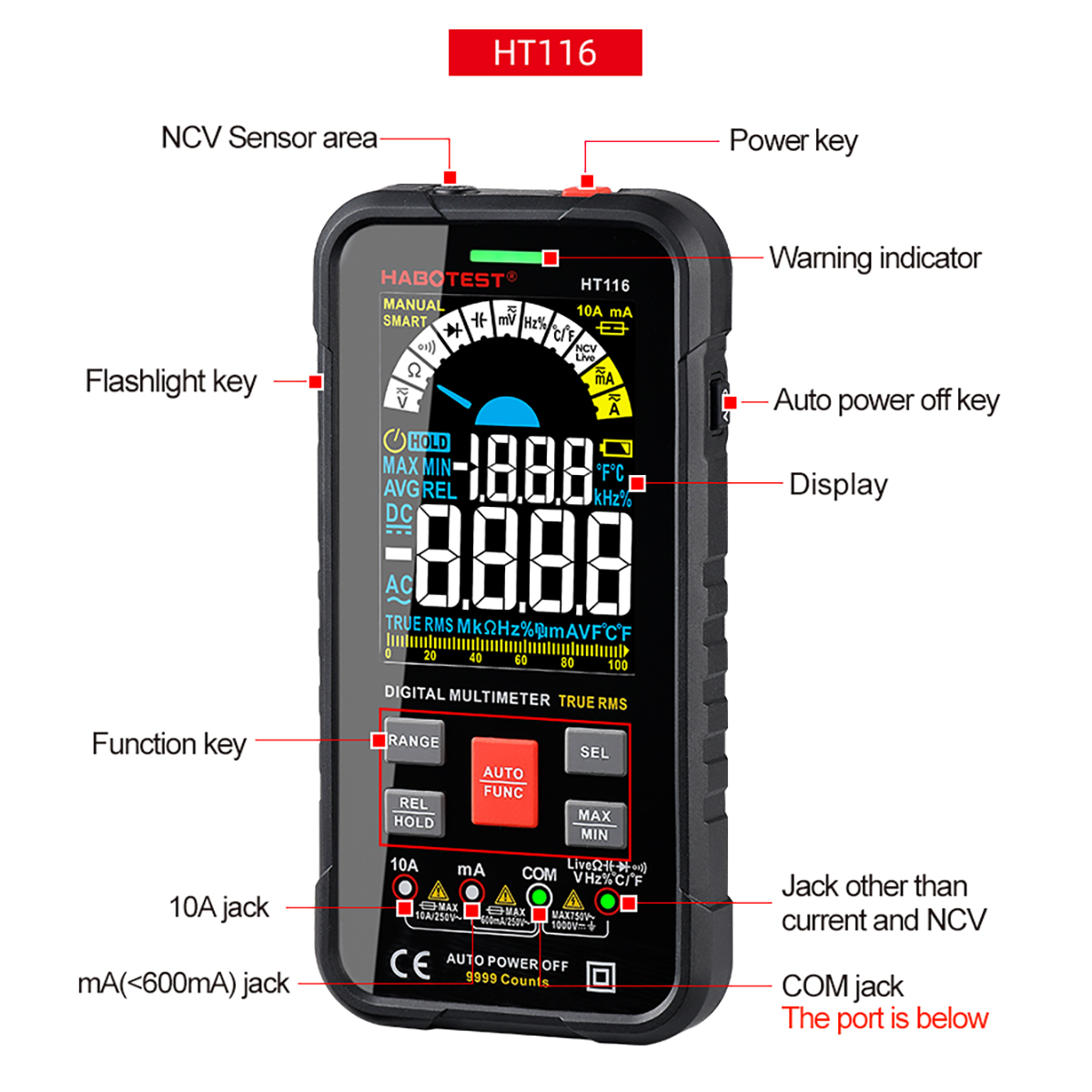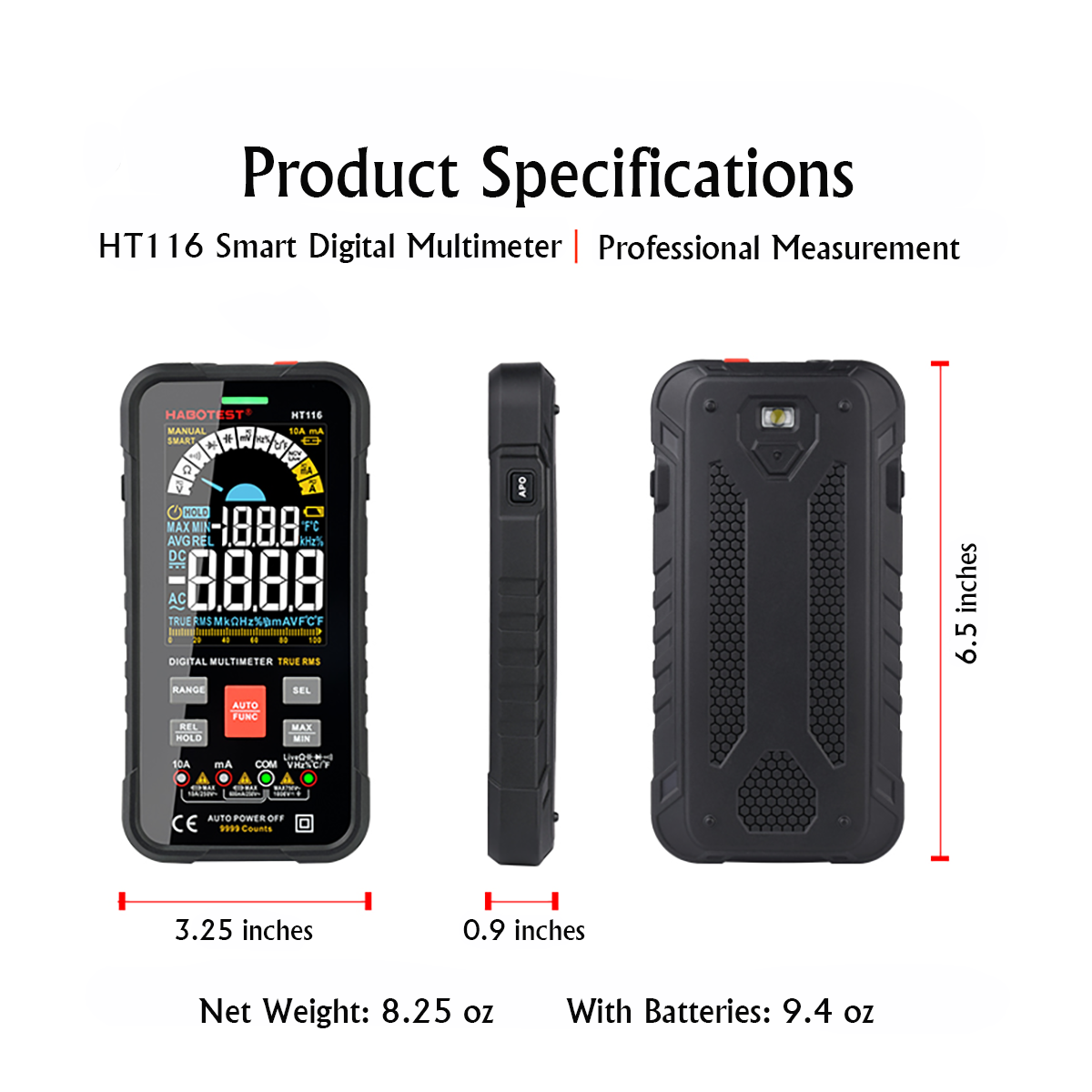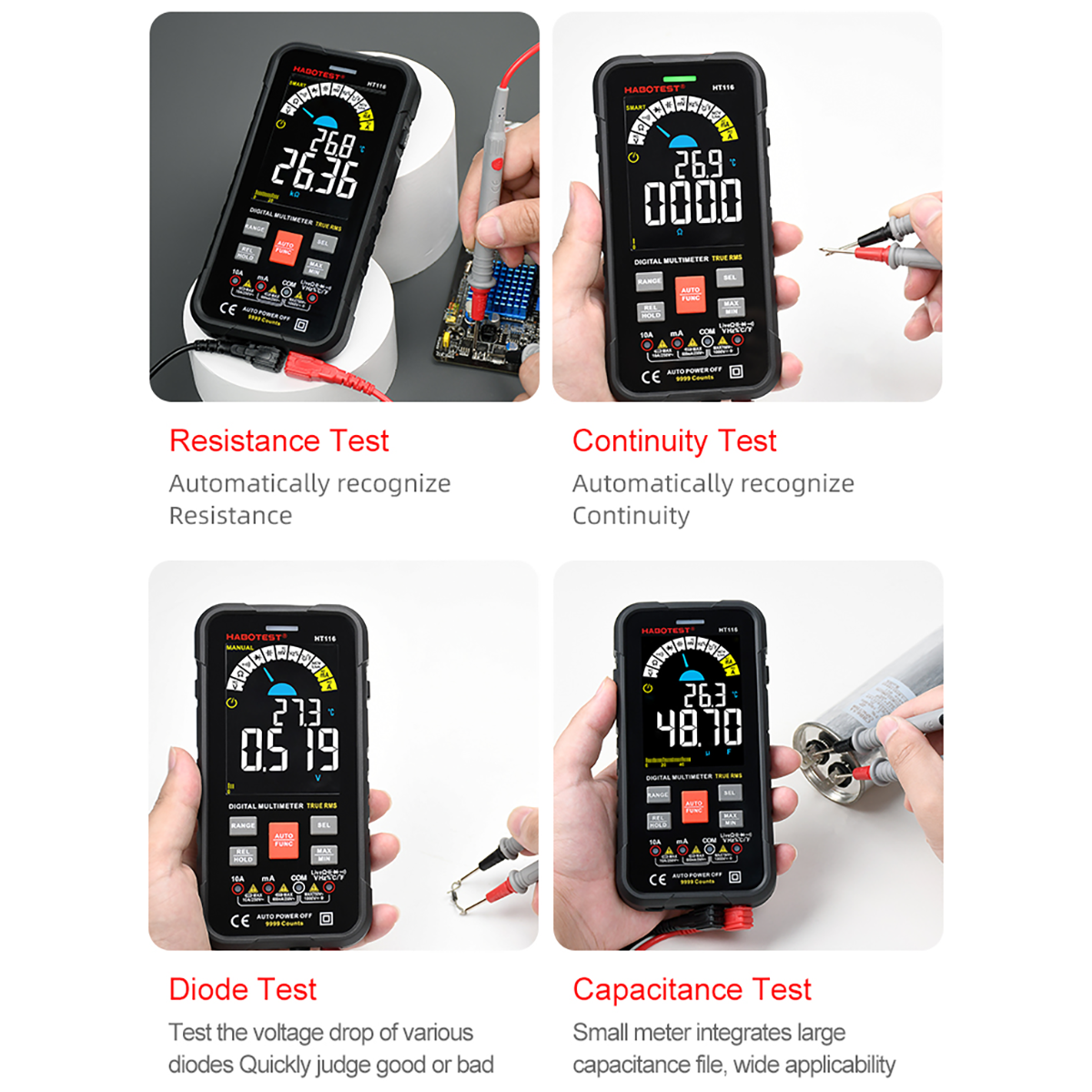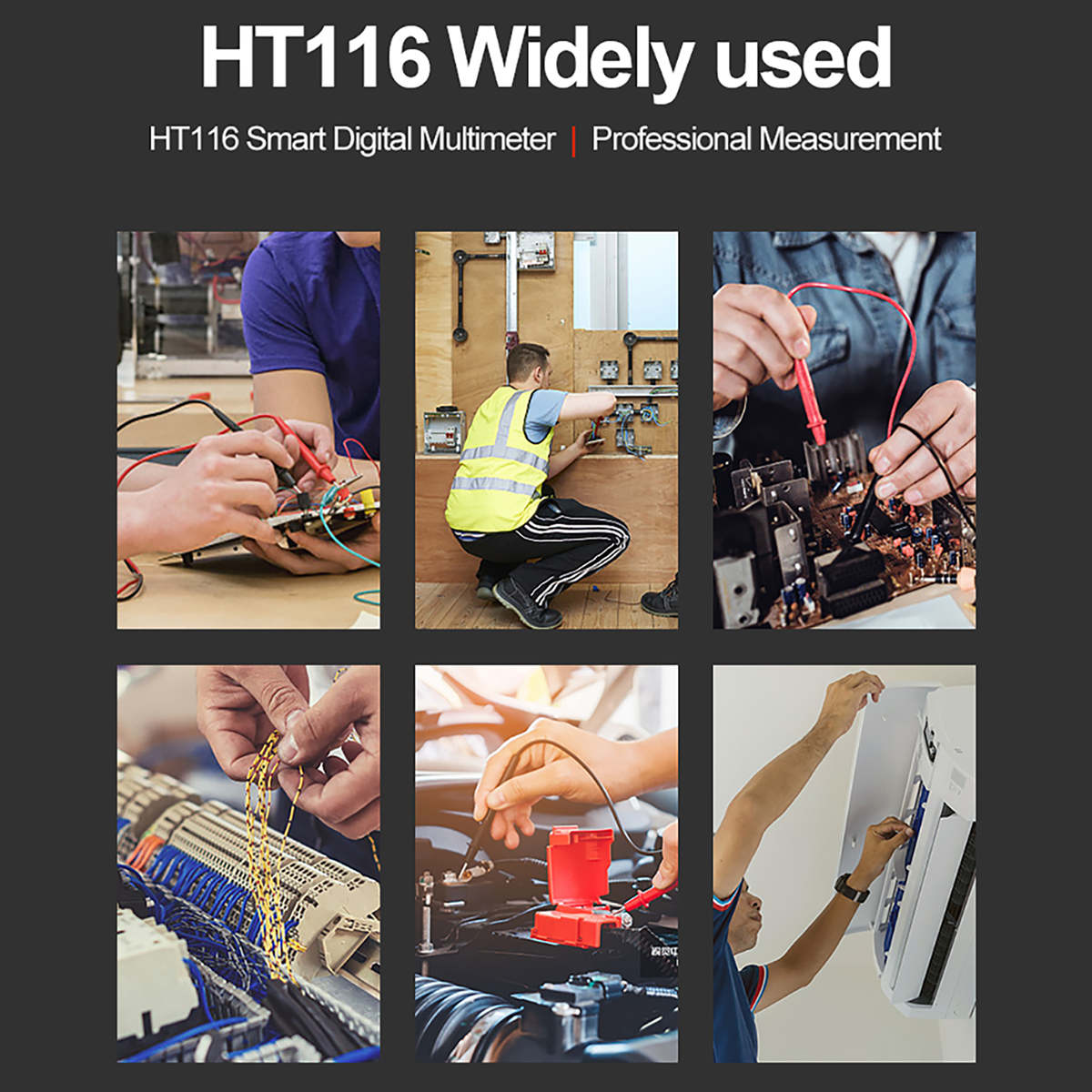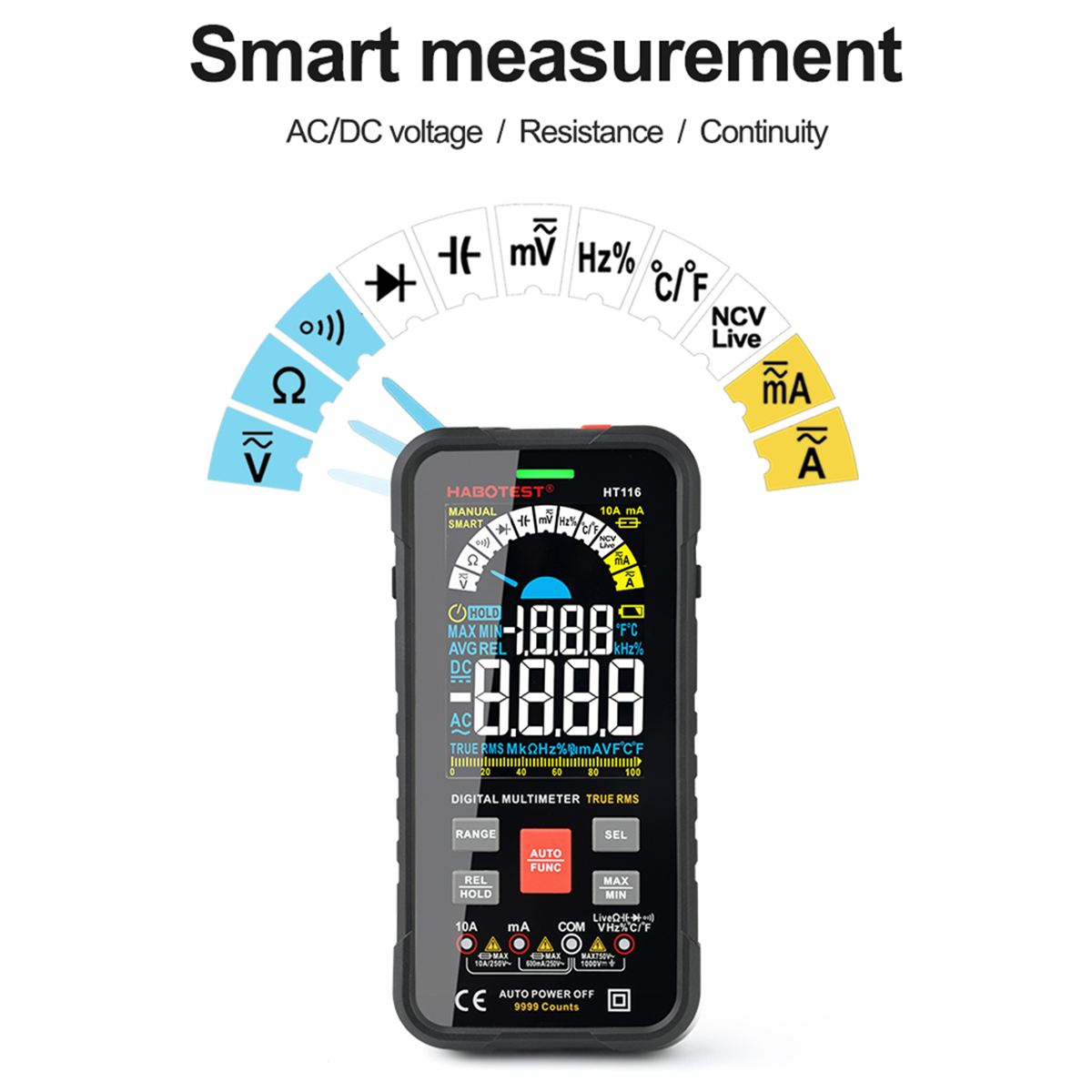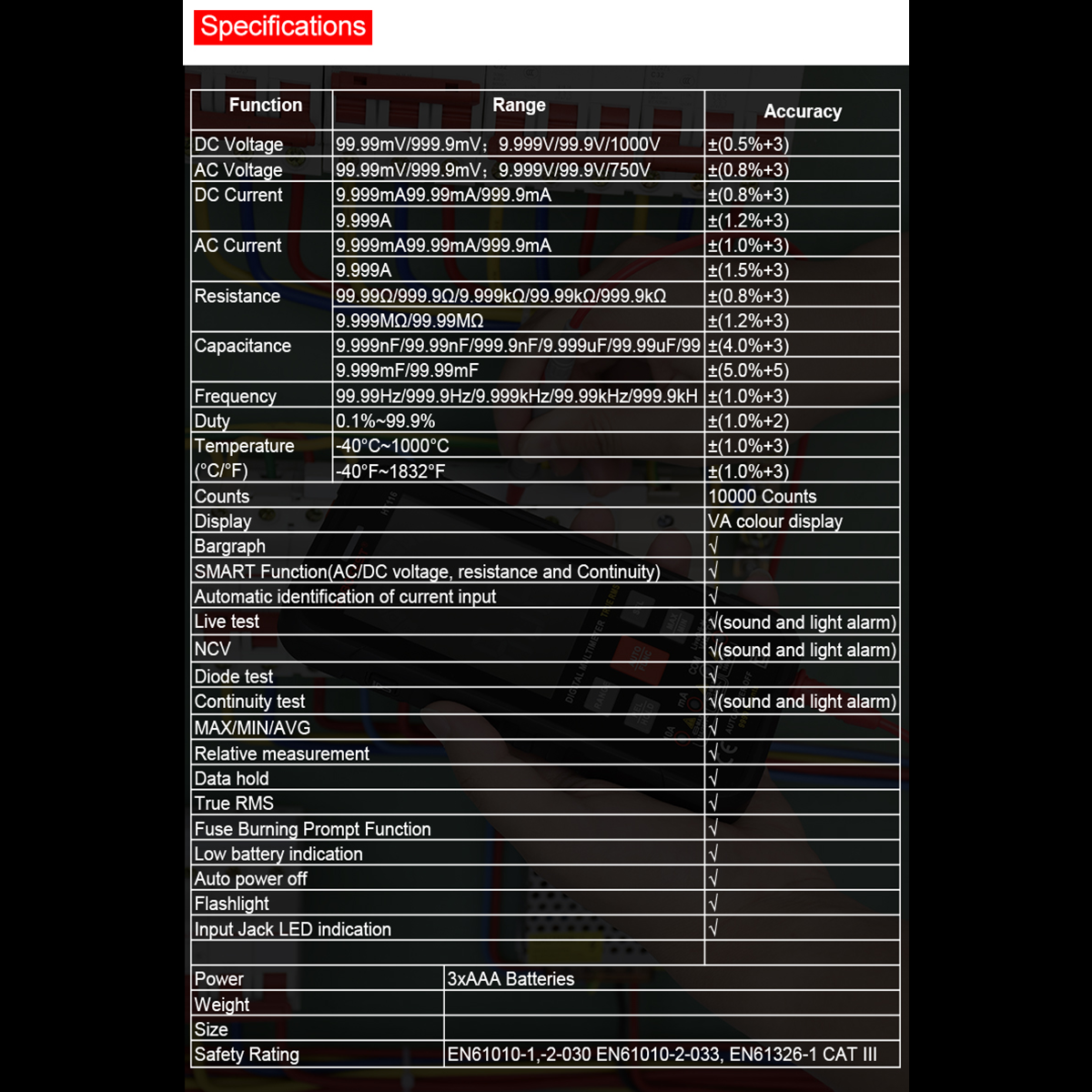 SKU: #TOH3B
Price: $49.95
In Stock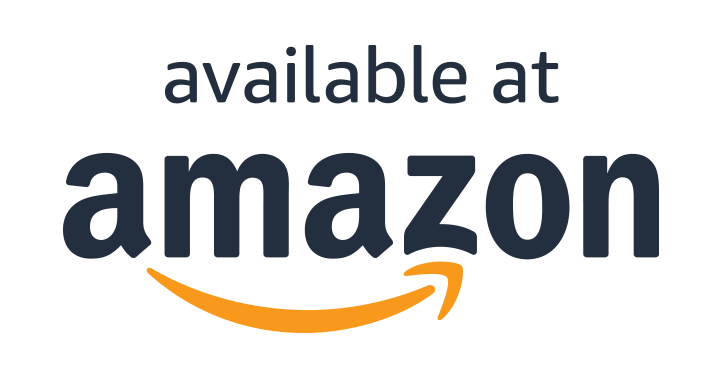 Product Highlights
Smart True RMS Multimeter
Perfect for Measuring Phone Lines
Warranty & Terms
1 Year Warranty
30-Day Money Back Guarantee
Product Details
Technician's Smart Digital Multimeter (DVOM)
Smart Mode (Auto): The HT116 Digital Multimeter defaults to Smart Mode when powering on. In Smart Mode, the meter can test AC/DC voltage, resistance, and continuity automatically -- it can identify the measurement type and selects the range with the best resolution. No more guesswork!
Display: The voltmeter with a large LCD color screen, and flashlight for easy reading in bright or dim places. The HT116 Digital voltmeter can display analog bar, real-time temperature, has a low battery prompt, and damaged fuse prompt.
Applications: This digital multimeter is suitable for diagnosing automotive, industrial, and household electrical problems. The HT116 Digital Multimeter can accurately measure AC/DC voltage, resistance, continuity, AC/DC current, capacitance, frequency, diodes, duty cycle, temperature, non-contact AC voltage detection (NCV), and live wire detection.
Temperature Measurement: -40~1000°C/-40~1832°F test range. Use the included thermocouple probe to test the temperature of the target object, °C/°F unit switchable.
Convenient Features: Flashlight, Data Hold, Auto Shut-Off, Max/Min/AVG, and Low Battery Indication. Light up the working areas under the low-lit conditions, and you can press the data hold button to keep the measured value. Auto Shut-Off can be disabled.
Safety First: IEC Rated CAT.III 1000V, CAT.IV 600V, CE and RoHS certified. Anti-Burn with double fuses and overload protection. Silicone cover provides additional drop protection and withstands daily wear and tear.
Photo Gallery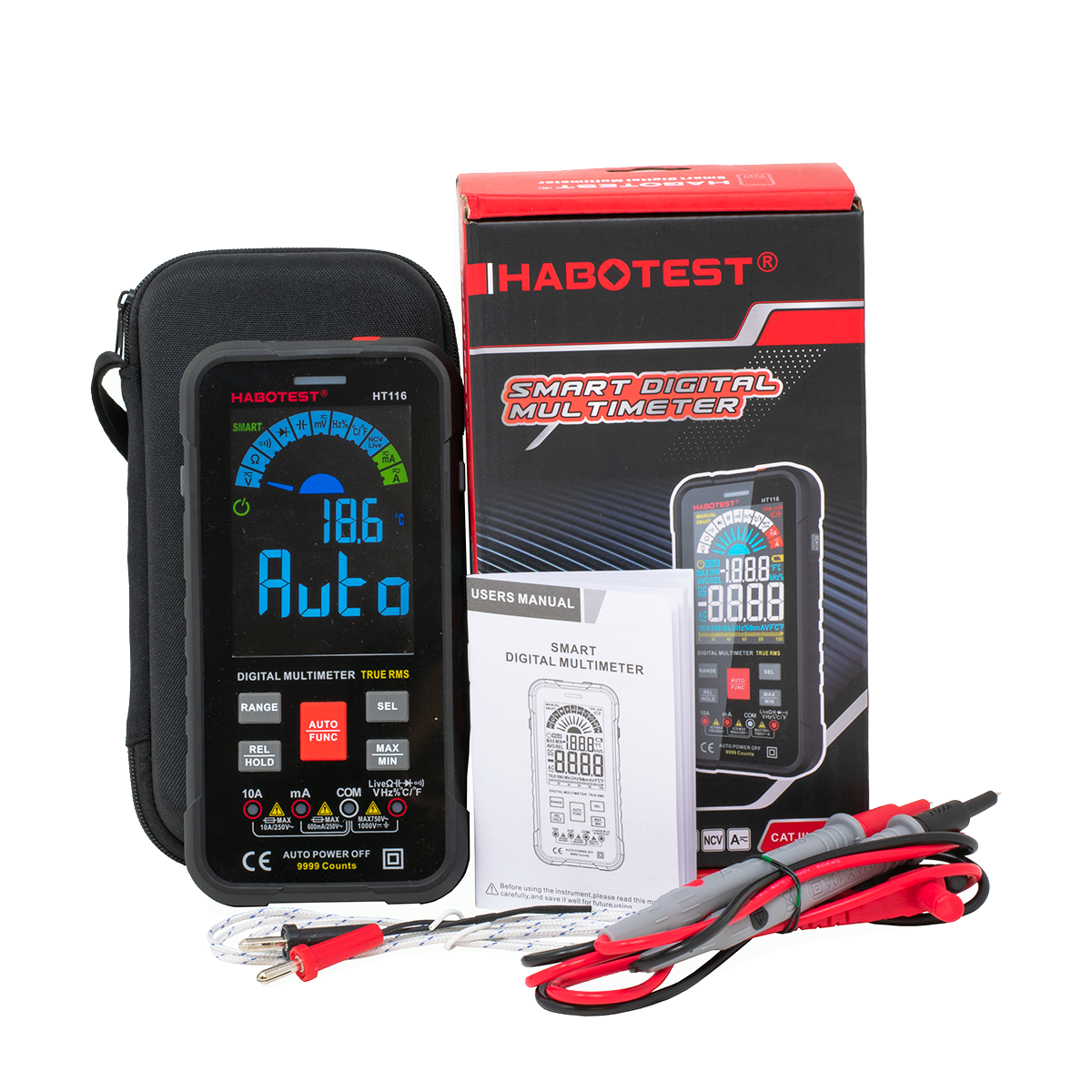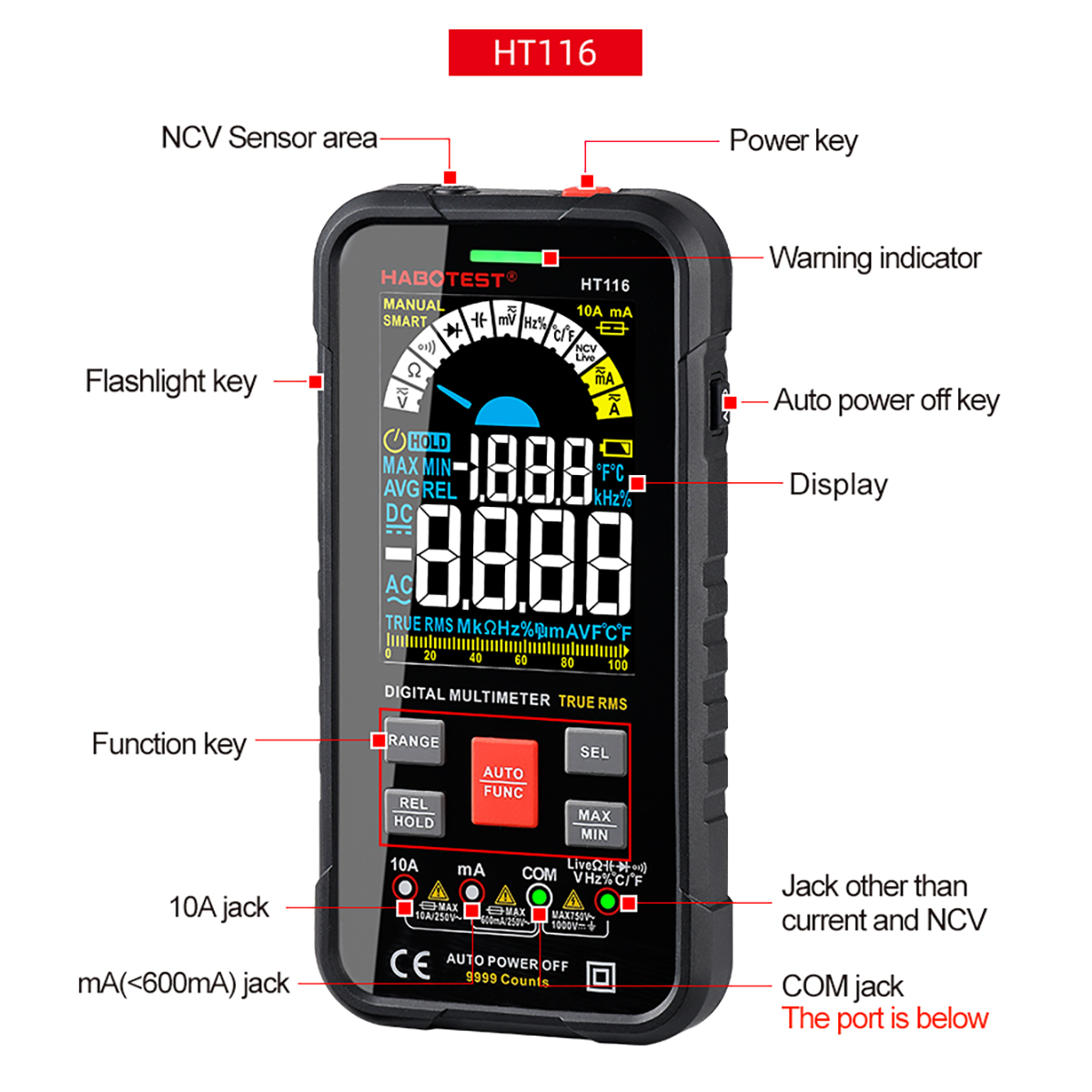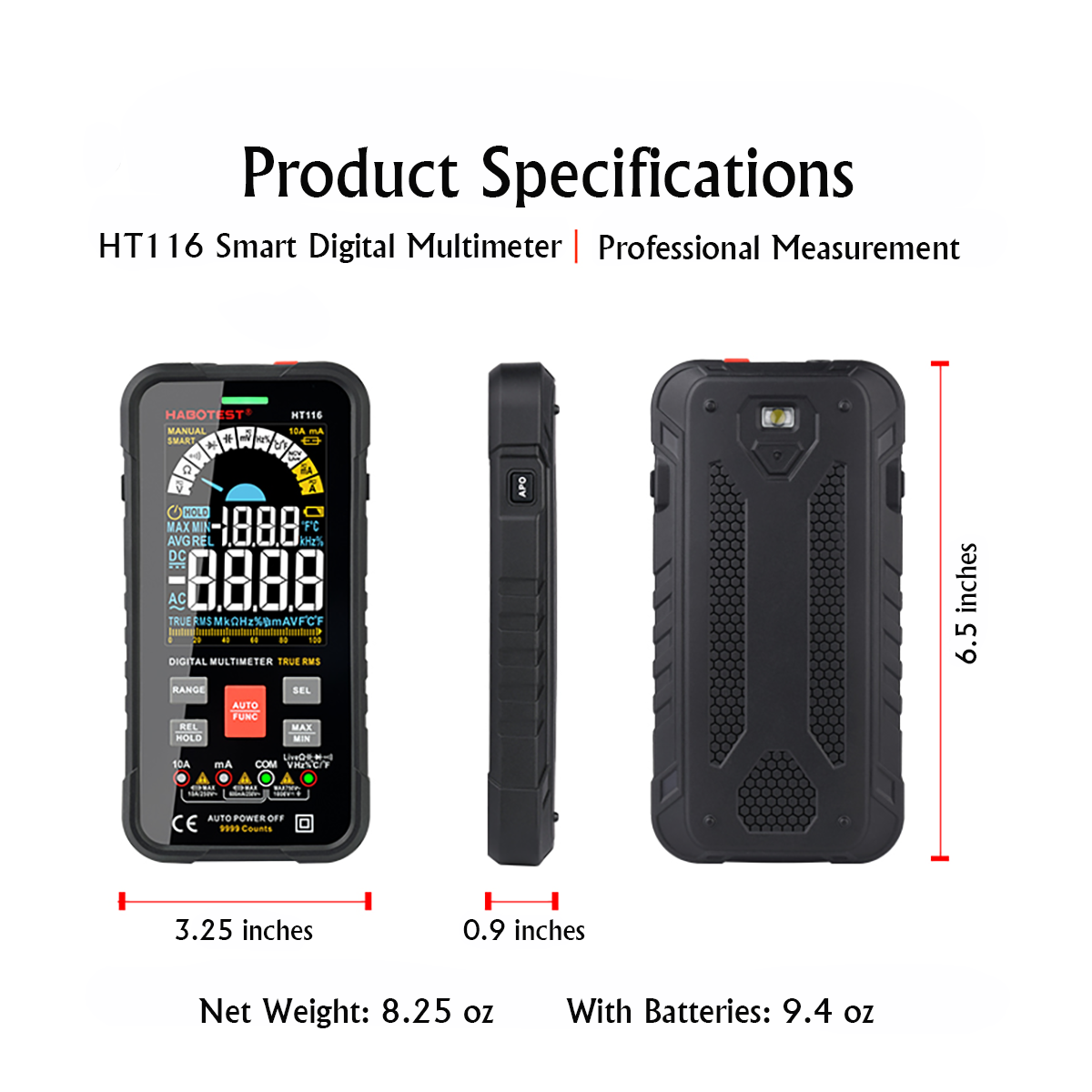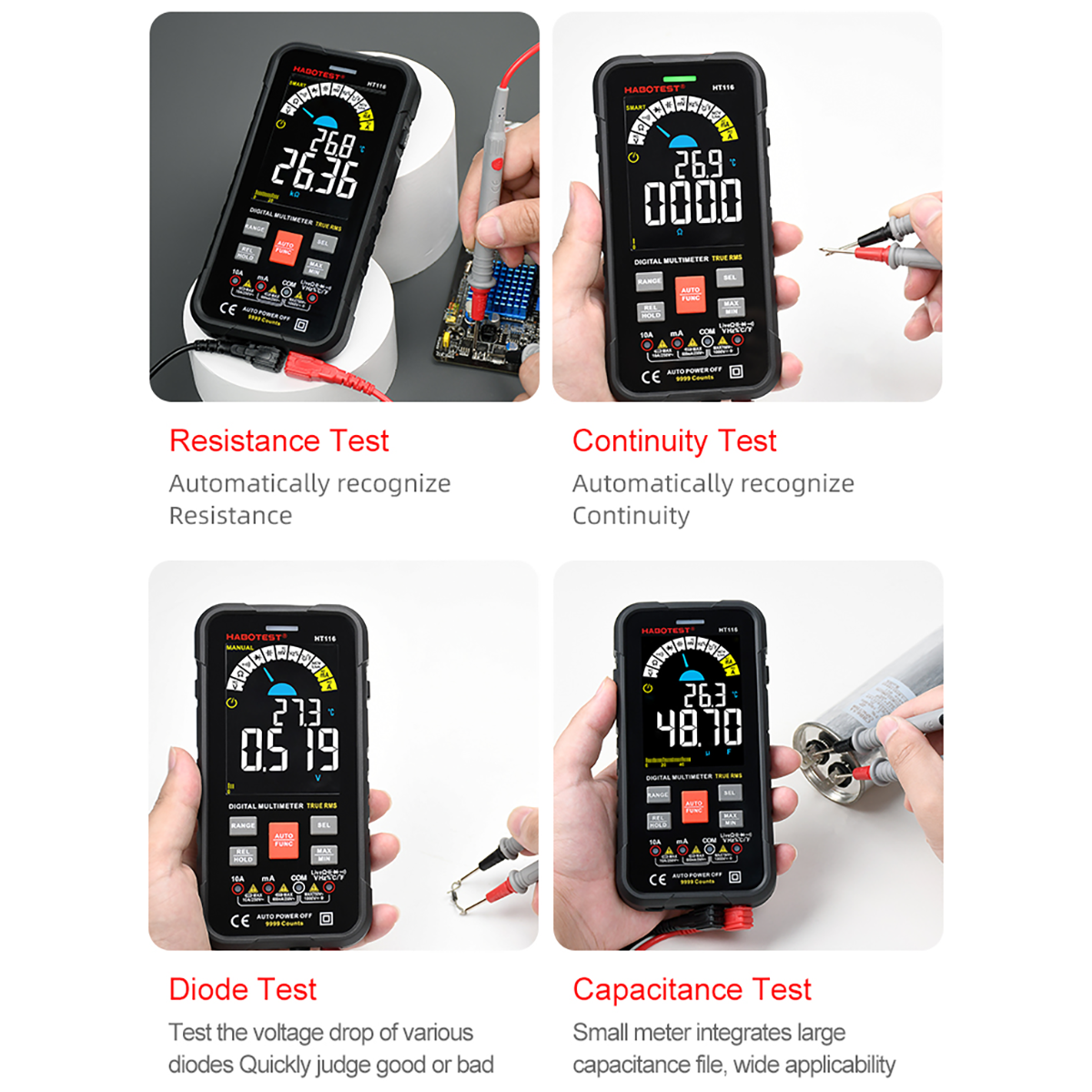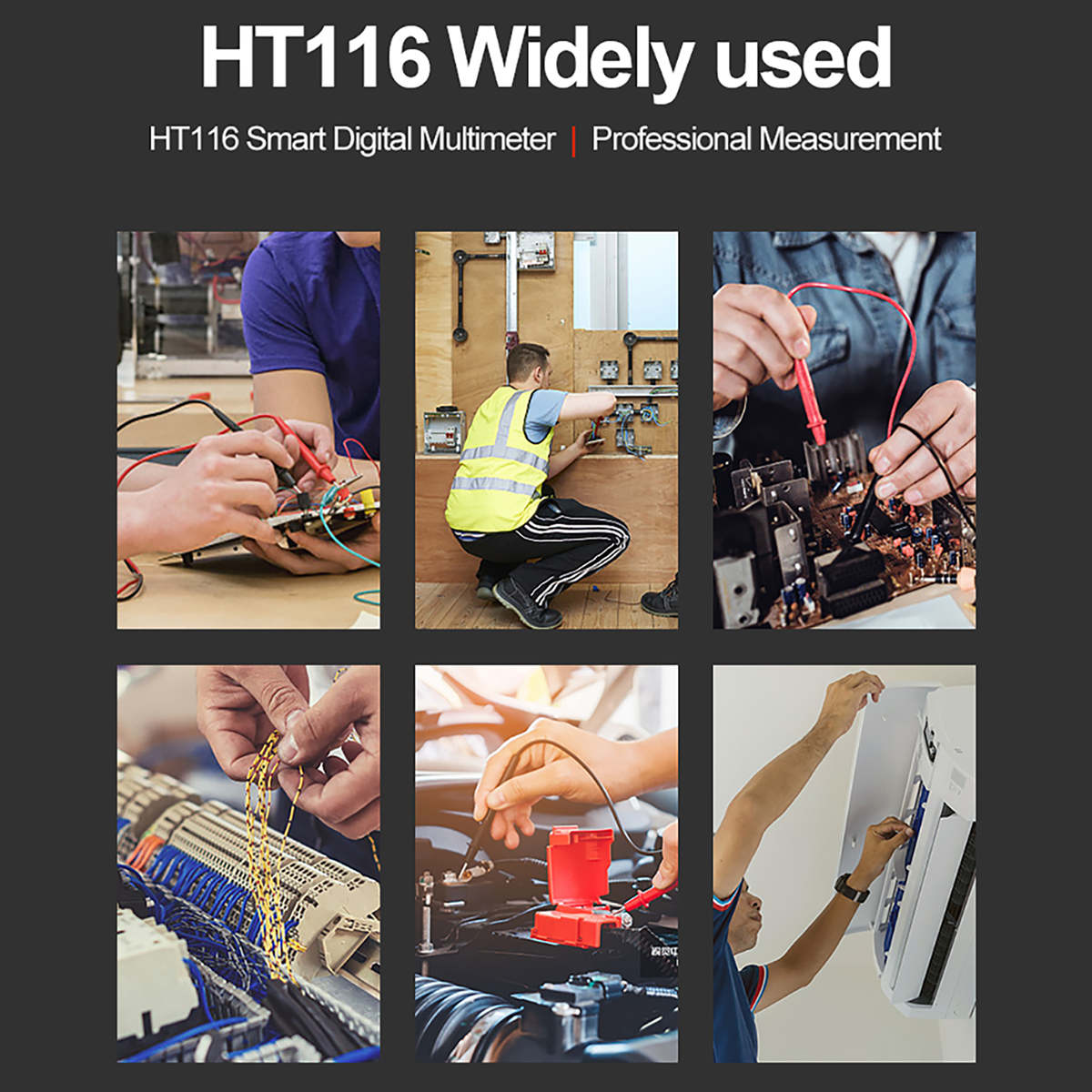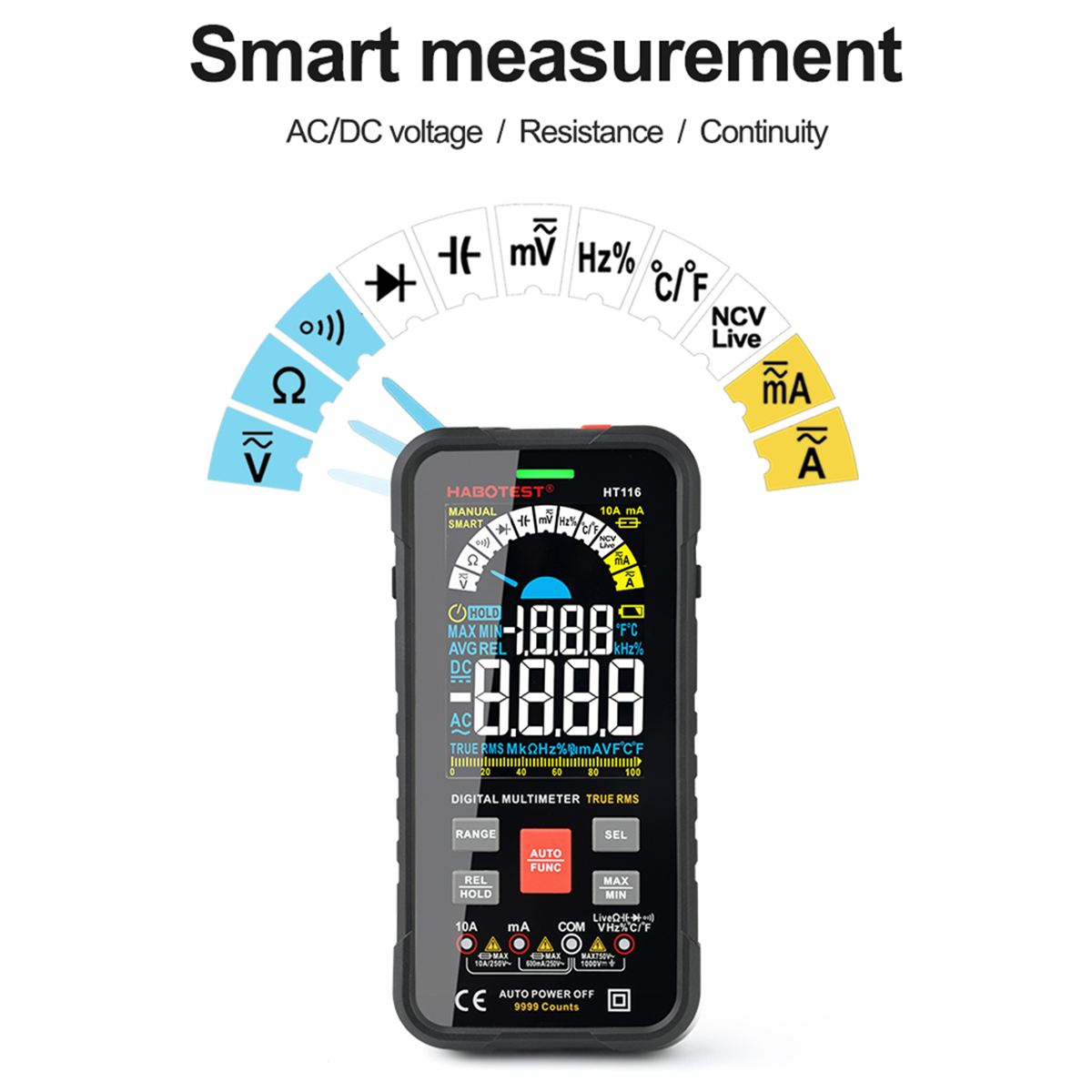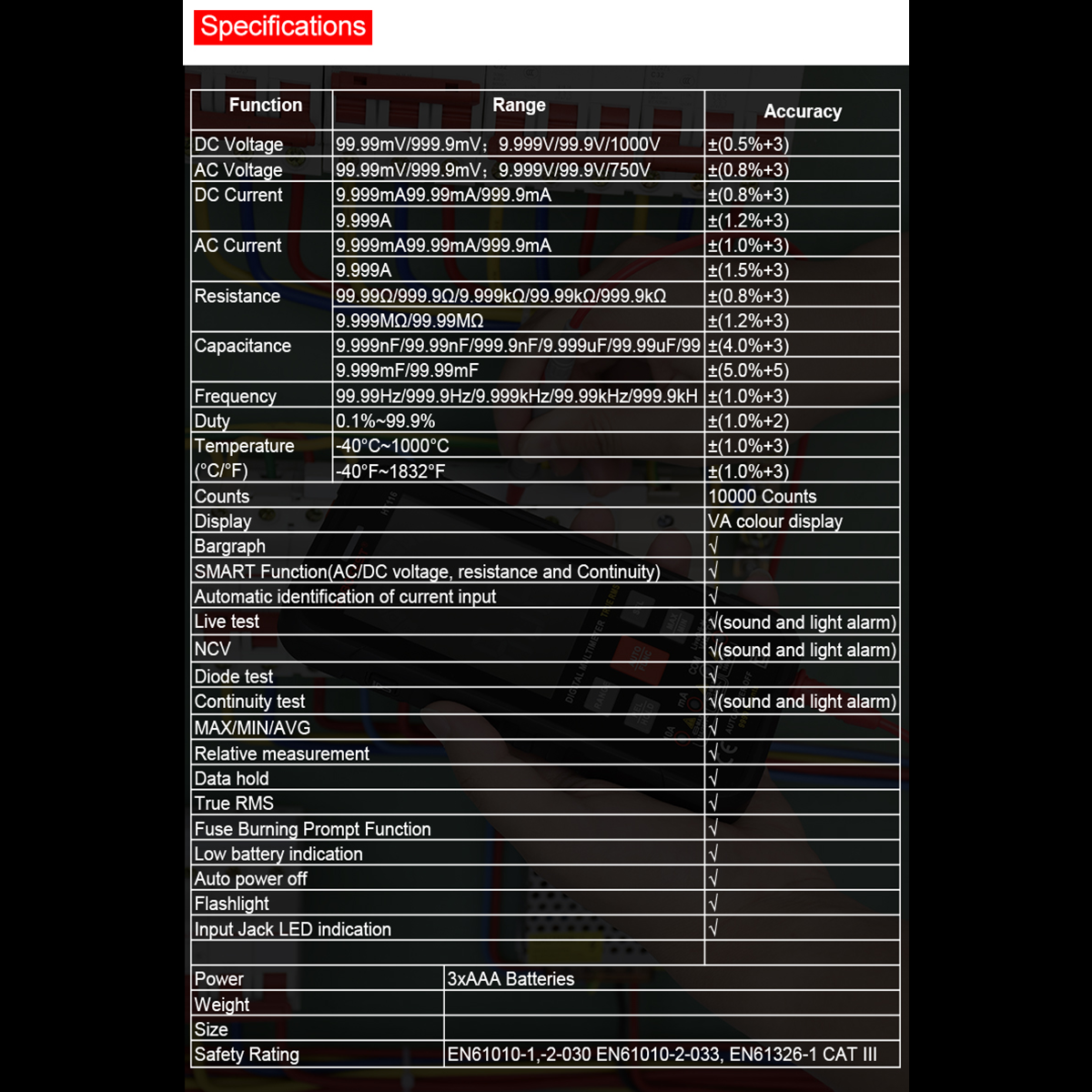 Tags