#TOH3M - Tone Master TM-16 DTMF Digit Decoder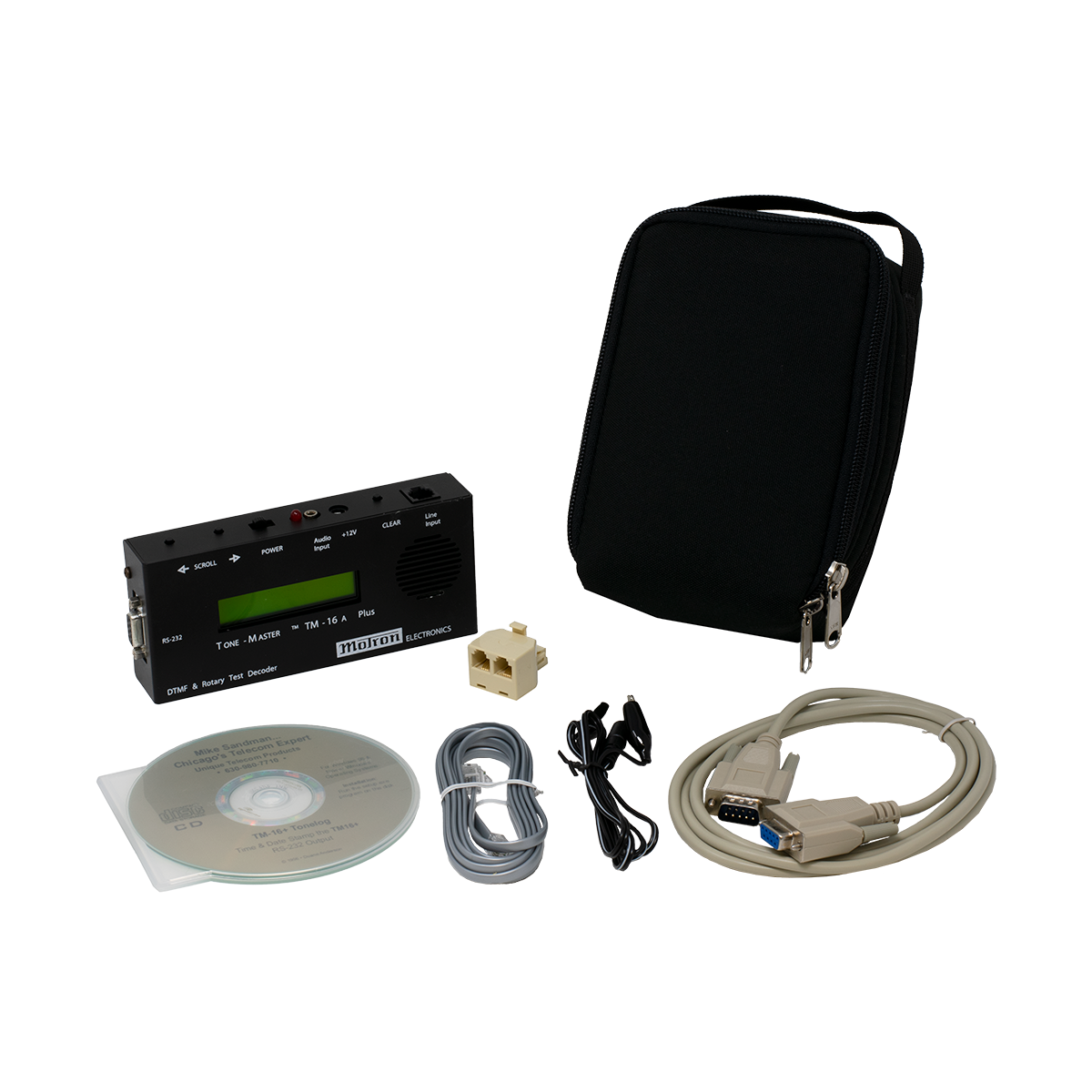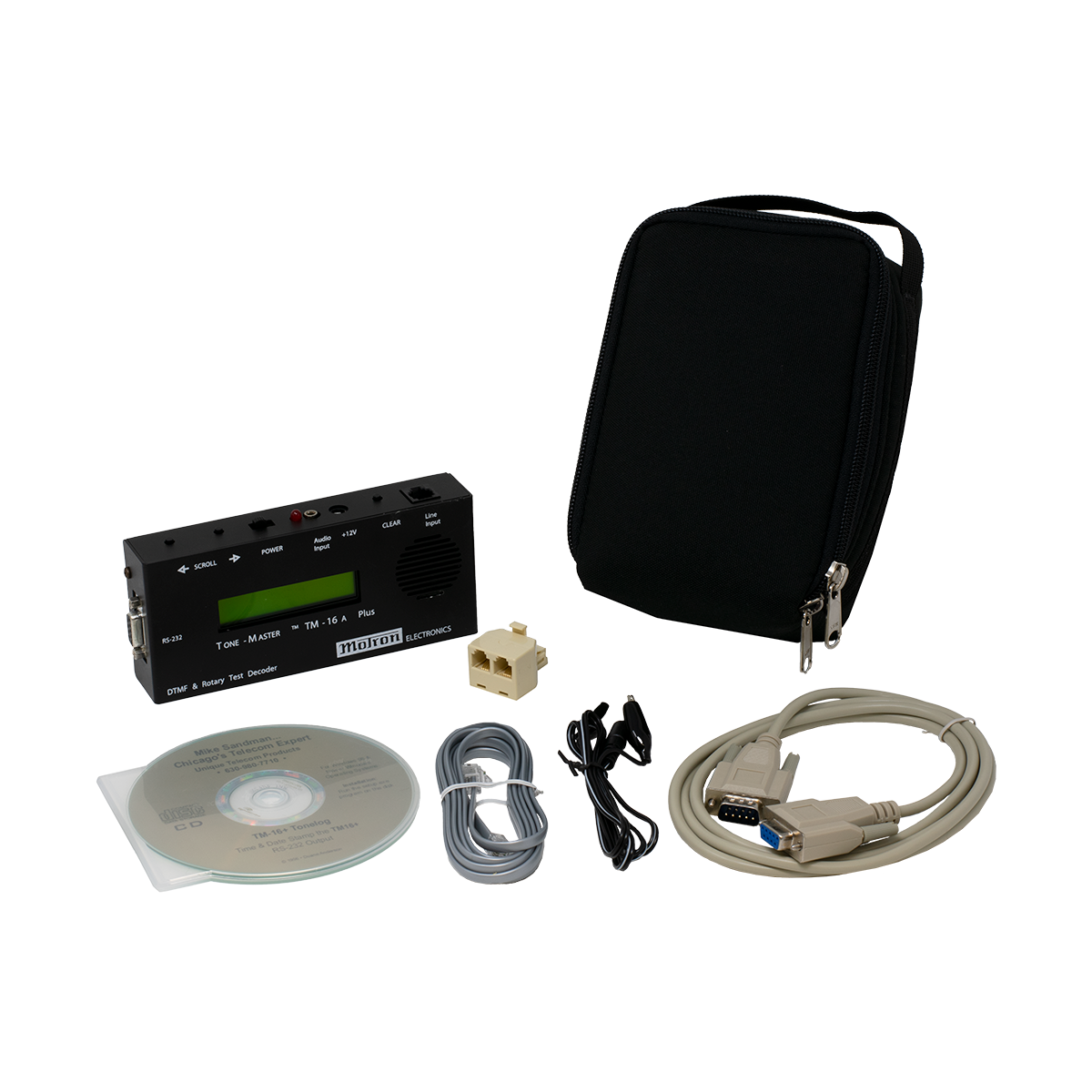 SKU: #TOH3M
Price: $249.95
In Stock
Product Highlights
Professional DMTF Digit Decoder
Serial Port Interface
Warranty & Terms
1 Year Warranty
30-Day Money Back Guarantee
Product Details
Tone Master TM-16 DTMF Digit Decoder
Professional DMTF Digit Decoder
DMTF Digits (Touch-Tones) are used in every aspect of business today! It's time to have a DTMF Decoder!
If you can't test DTMF to see if it's being sent and received correctly, how can you efficiently troubleshoot your customer's equipment? This is an investment that will pay for itself by saving you just a few hours of chasing your tail! Now you can "see" Touch Tones!
One great application is getting the Speed Dial #'s out before swapping out equipment. The customer usually doesn't have a list of all those Speed Dial numbers, so they're thrilled when you give it to them!
Don't guess! Use our Decoders for diagnosing problems with:
Voice Mail
ANI
IVR
DTMF DID
Speed Dial
Checking Dialers
Decoding ABCD digits (AUTOVON, PBX In-Band Signaling, and Alarm Systems)
Simple SMDR (on the Tone Master TM16 Plus model with serial port)
You're wasting your time trying to fix this stuff without an inexpensive Digit Decoders... in many cases problems can't be fixed without one!
The TM-16 does Tone, Rotary and Flash Timing!
It can also decode audio from a Recorder or Sound Card!
Has an RS-232 Serial Port and Windows PC Logging Software.
See the last 80 digits dialed with the built-in 80 character buffer... Scroll right or left to view the digits in the 16 character LCD display.
Built in Speaker to Monitor Call Progress.
Decodes audio without talk-battery (not necessarily a phone line). The TM-16 Plus has a 3.5mm jack so you can feed it digits from a tape recorder or sound card.
Connect the 1200 Baud DB-25 RS-232 port to your laptop with the included Windows software that time stamps each string of digits, go do other service calls, and come back and see what actually happened while you were away!
It's pretty hard to sit and stare at a display while waiting for an error to occur. This is the answer!
Included Windows PC Software that Time and Date Stamps each call.
Pays for itself the first time you use it!
Photo Gallery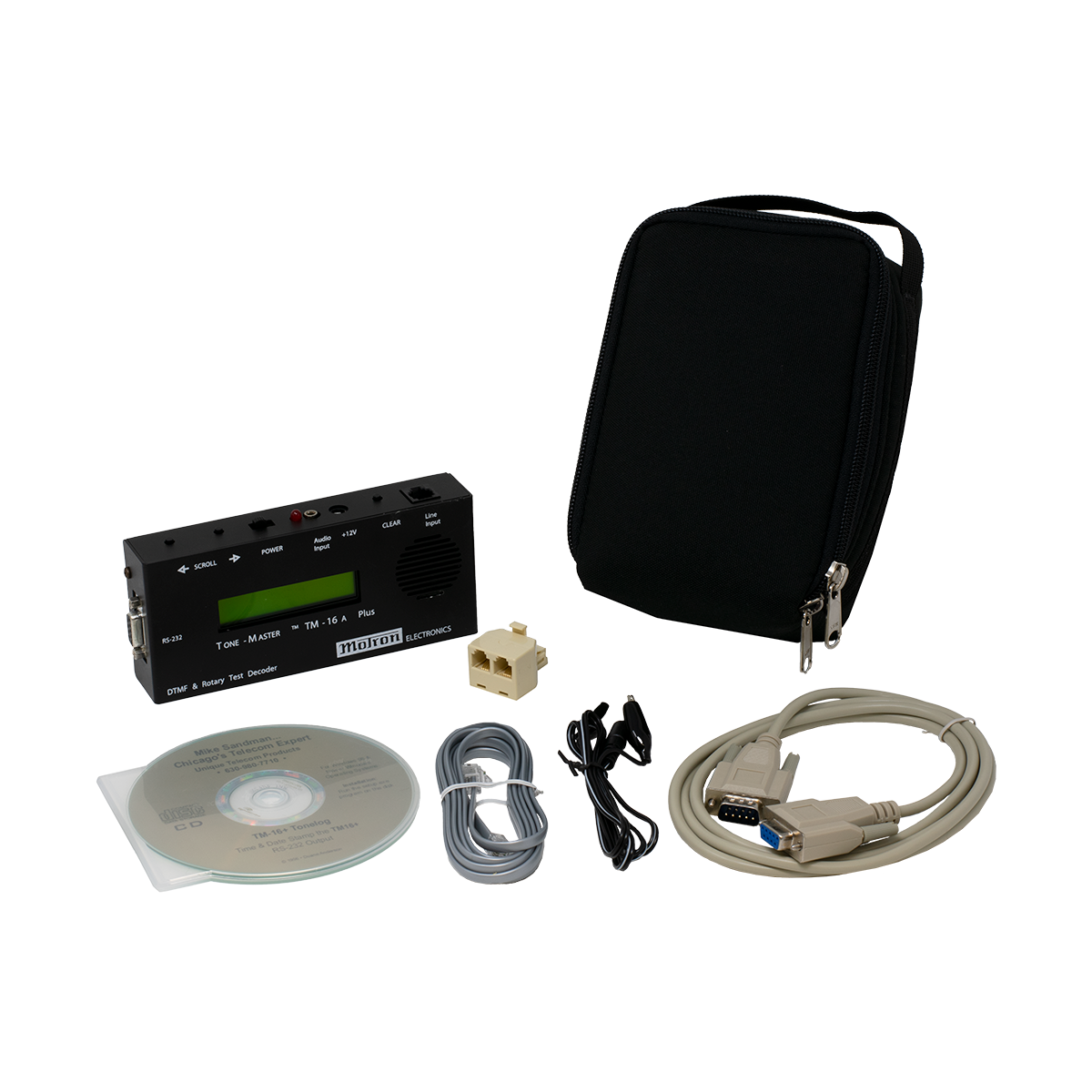 Tags