#PAP7E - Headset In-Use Relay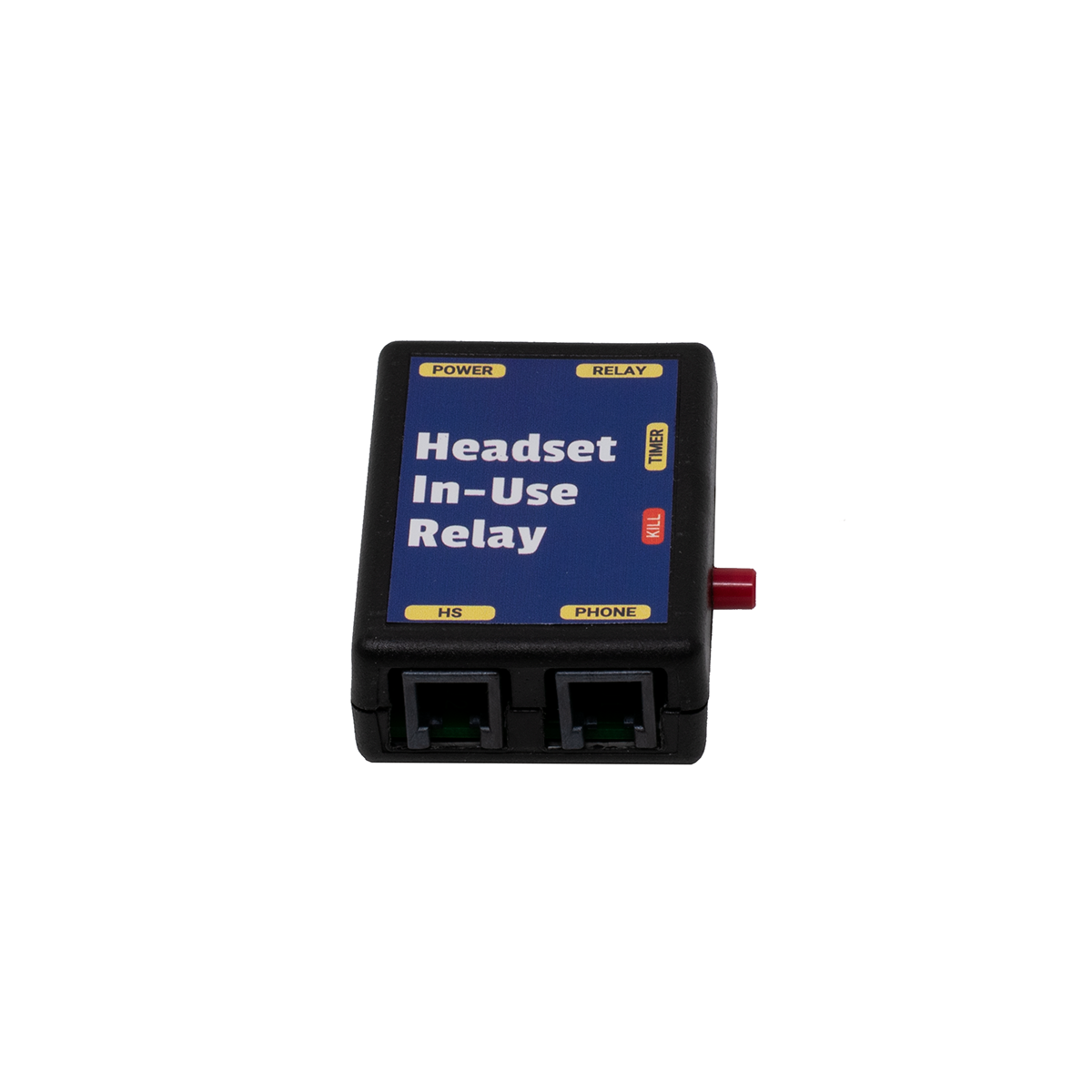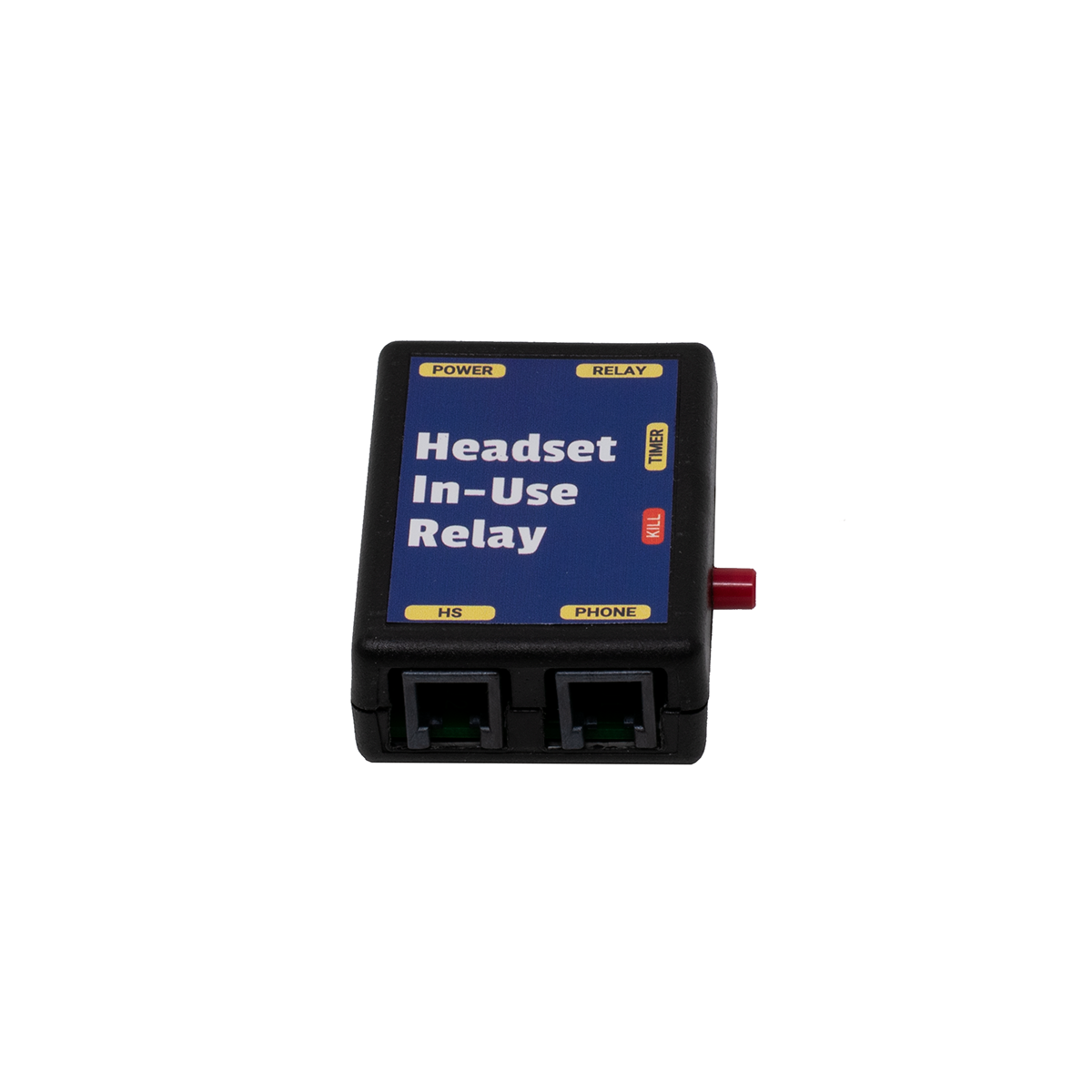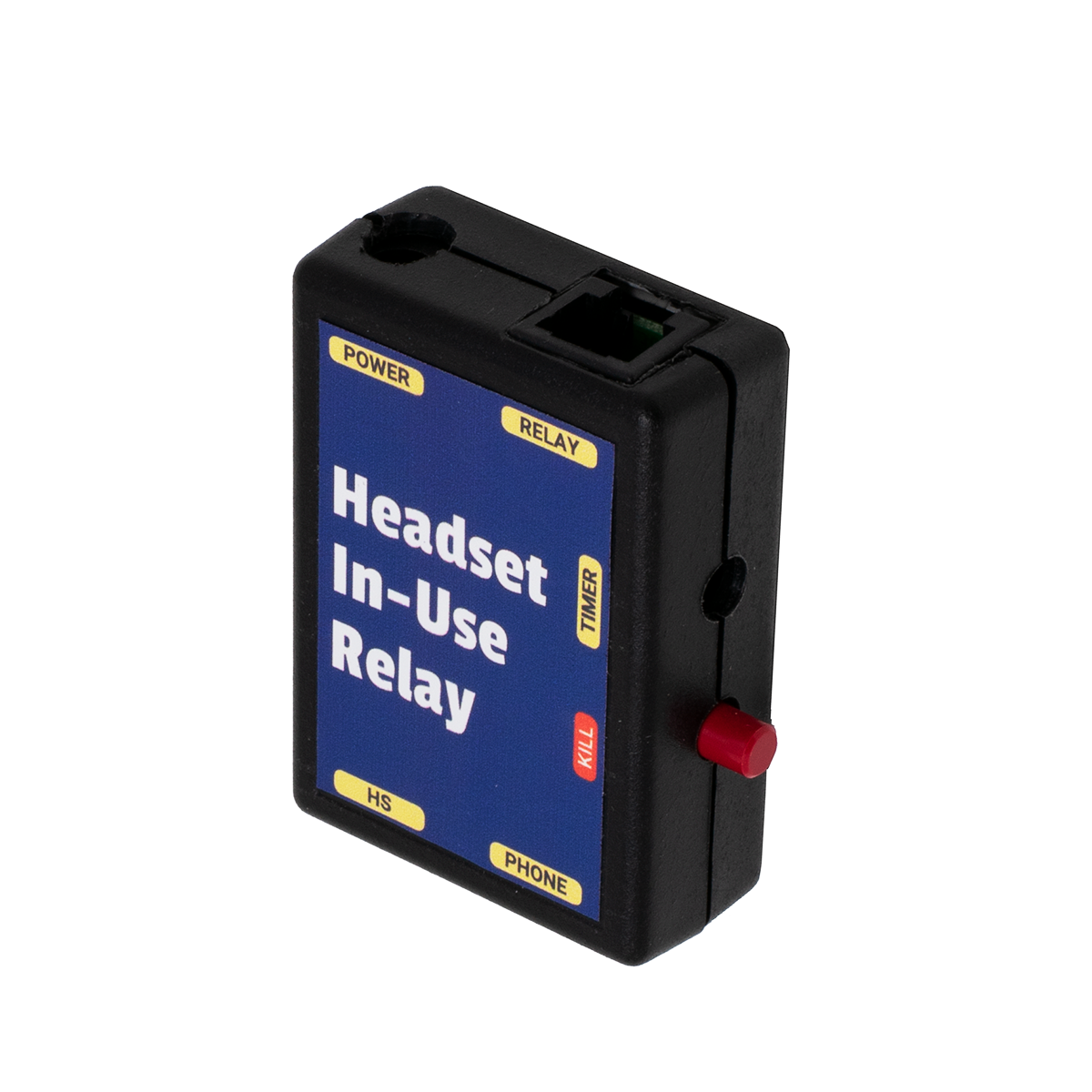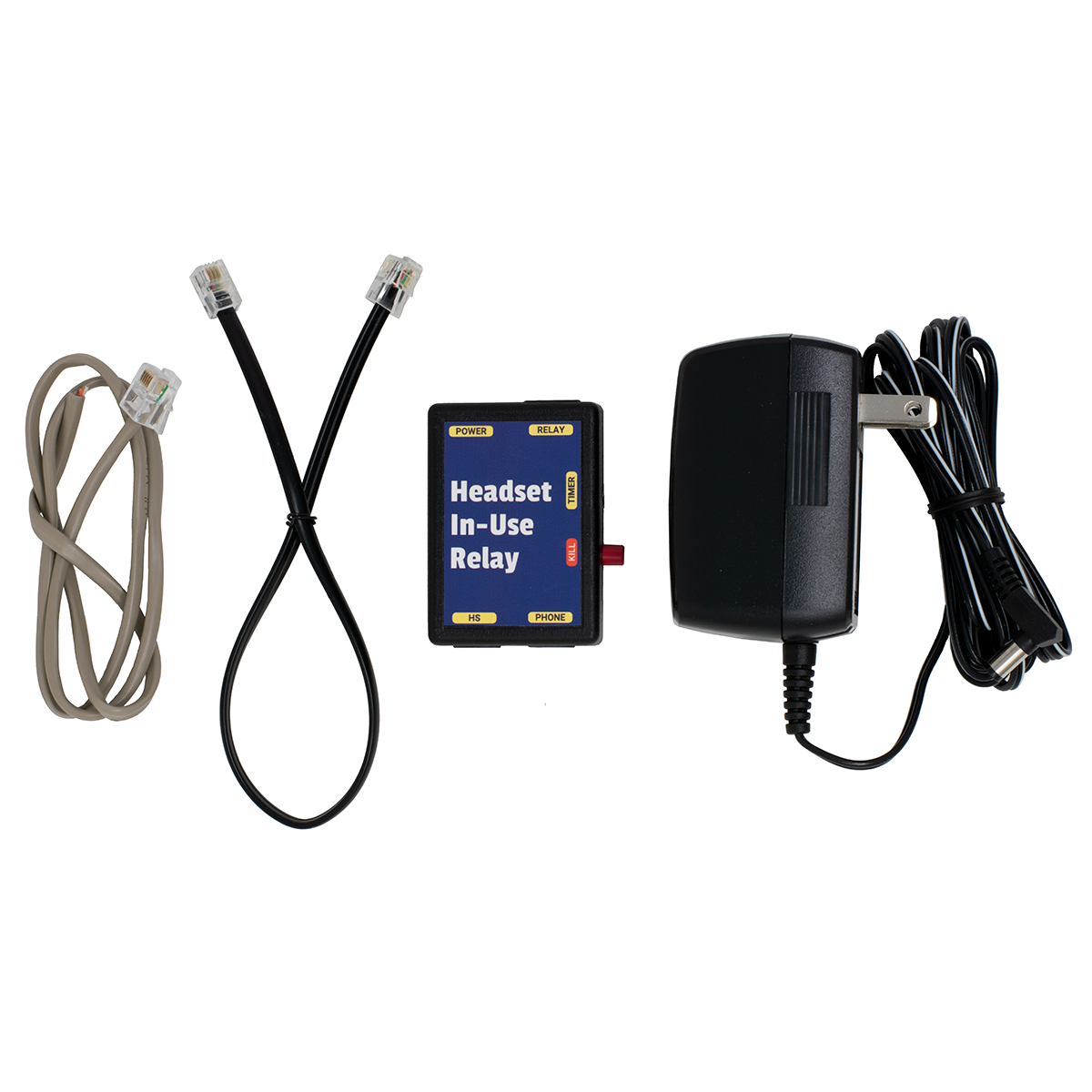 SKU: #PAP7E
Price: $99.95
In Stock
Product Highlights
VOX Activated In-Use Relay
2 Form C Contacts (DPDT)
Manual Kill Switch
Great for 911 Dispatch Centers
Warranty & Terms
1 Year Warranty
30-Day Money Back Guarantee
Product Details
Headset In-Use Relay
2 Form C Contacts
This relay plugs in-series with the headset or handset jack on a phone and is VOX (sound) activated.
The relay can operate a light, radio or other device when someone is using (or not using) the phone.
The DPDT relay contacts are brought out on a 6 Pin Modular Jack on the opposite side of the box (spec sheet with pinout diagram below) through a short solid wire 6 conductor cord (included) that can be punched down to a block or spliced to other wires (use UY connectors / B-Wire Connectors – not included).
The relay contacts will go on and off based on audio being detected through the handset or headset that's connected to the relay. There is an adjustable timer to control the time out period before the relay resets.
Headset In-Use Relay Specs:
Works on ANY business phone with a dial in the base and where you can hear yourself in your ear when you talk (has sidetone).
Great for 911 Dispatchers who have to switch their headset between phone and radio automatically
Has a Kill Switch to manually control the relay state
Works equally well with handsets or headsets (a wiring adapter may be required on some phones)
2 form C contacts (DPDT) on a 6P6C modular jack (RJ-12)
Relay contacts are for low voltage / low current devices. Use it to operate a bigger slave relay for higher current or higher voltage applications.
Requires 110V AC outlet near the desk for the power cube (included)
Headset In-Use Relay Spec Sheet
Photo Gallery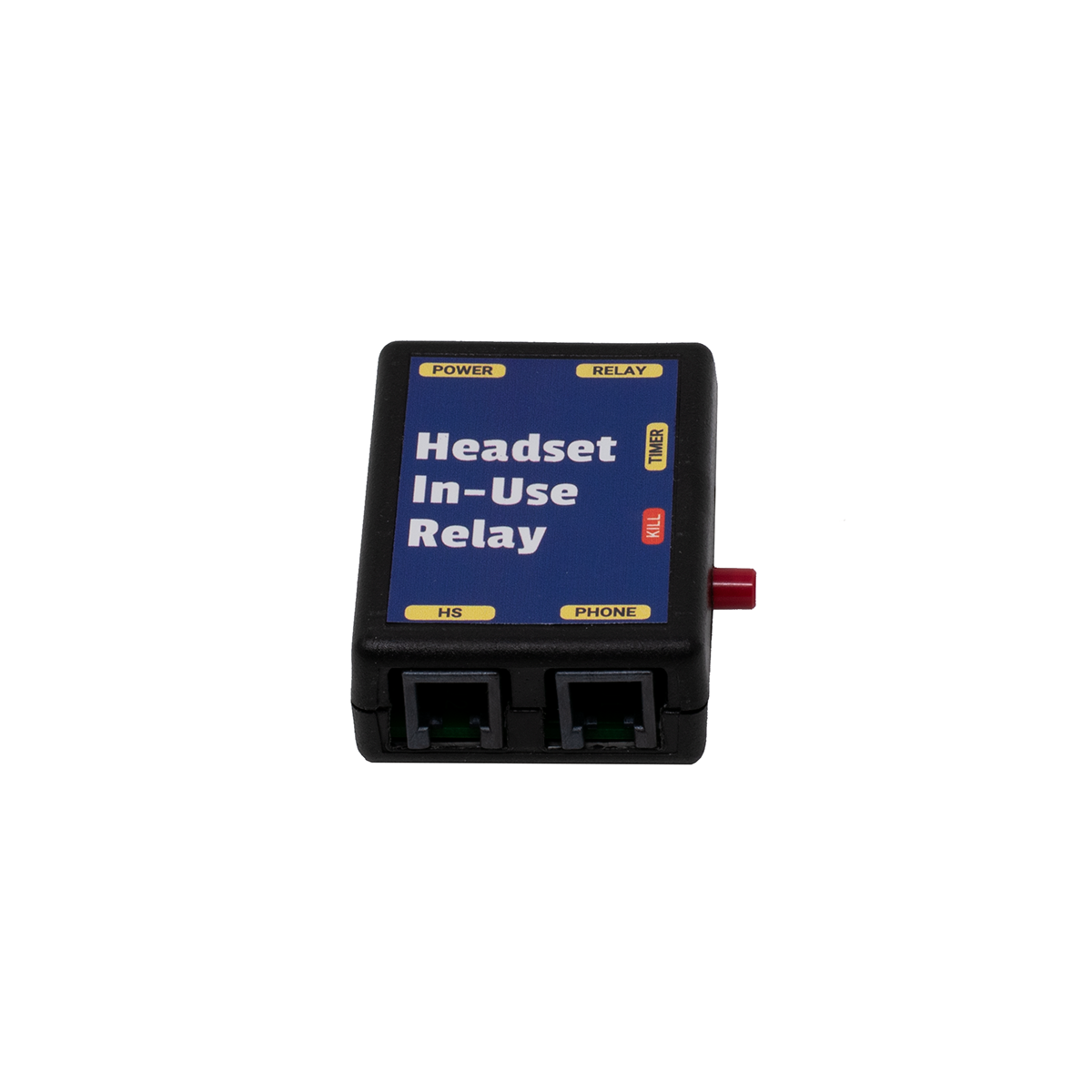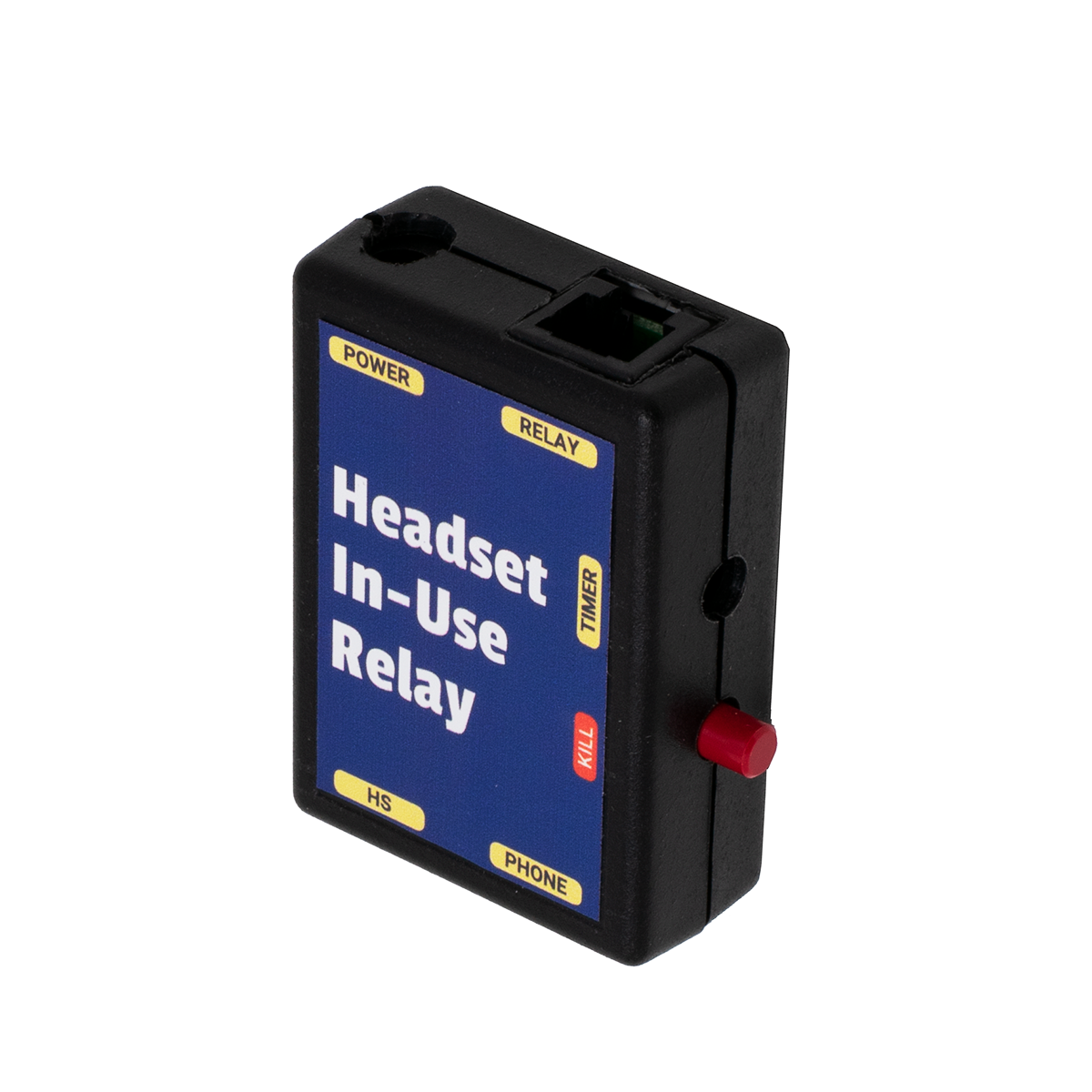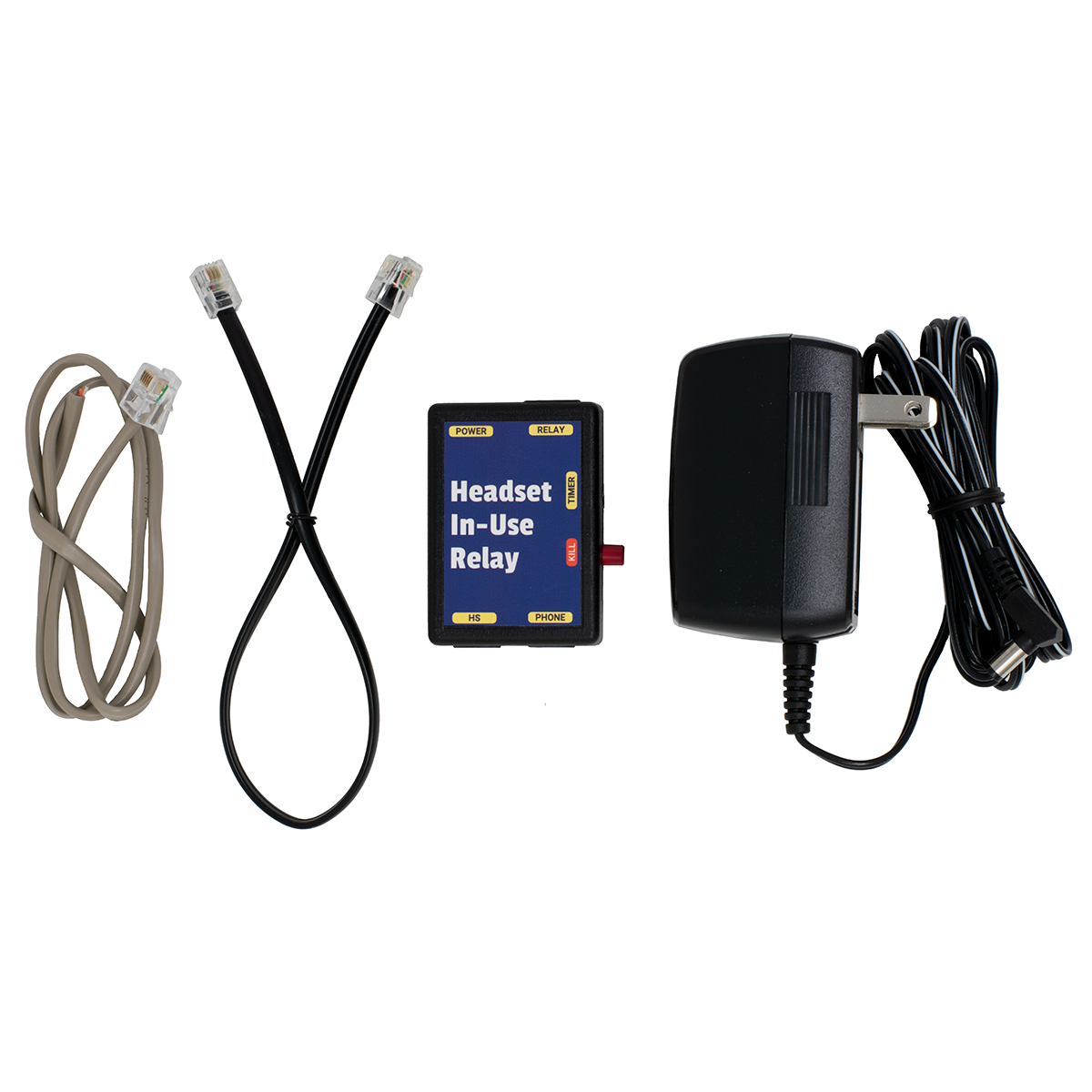 Tags