#CID2L - Modular Ring Relay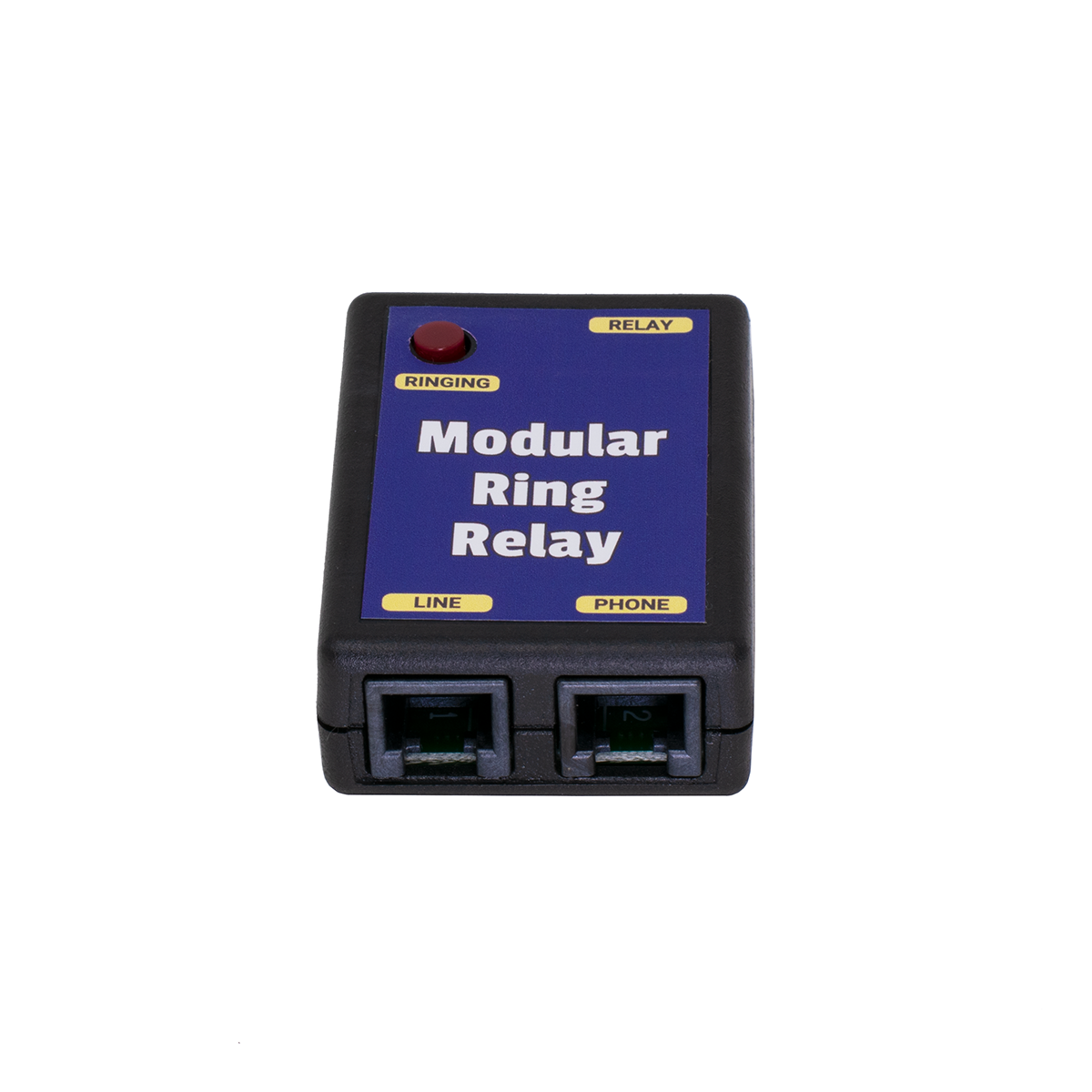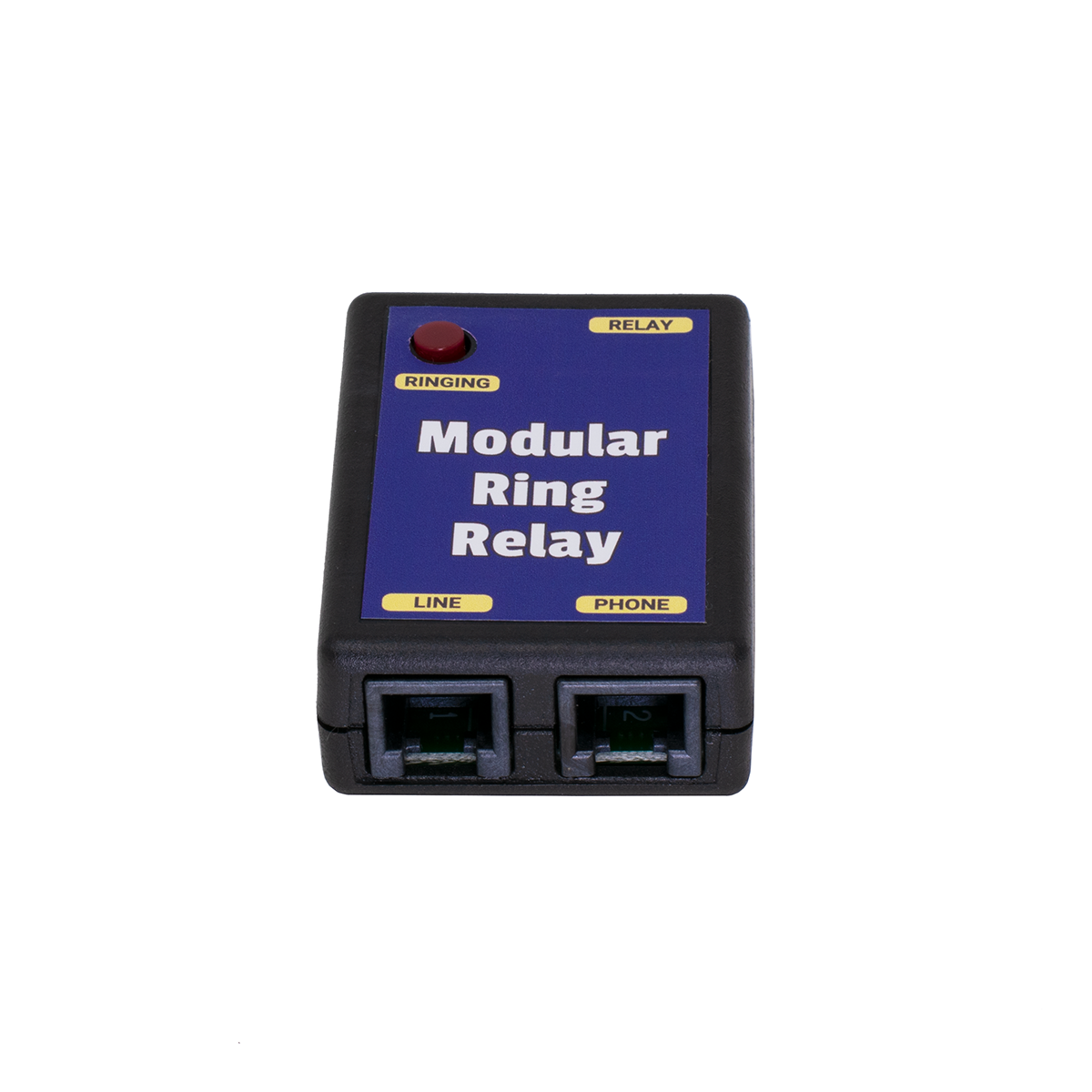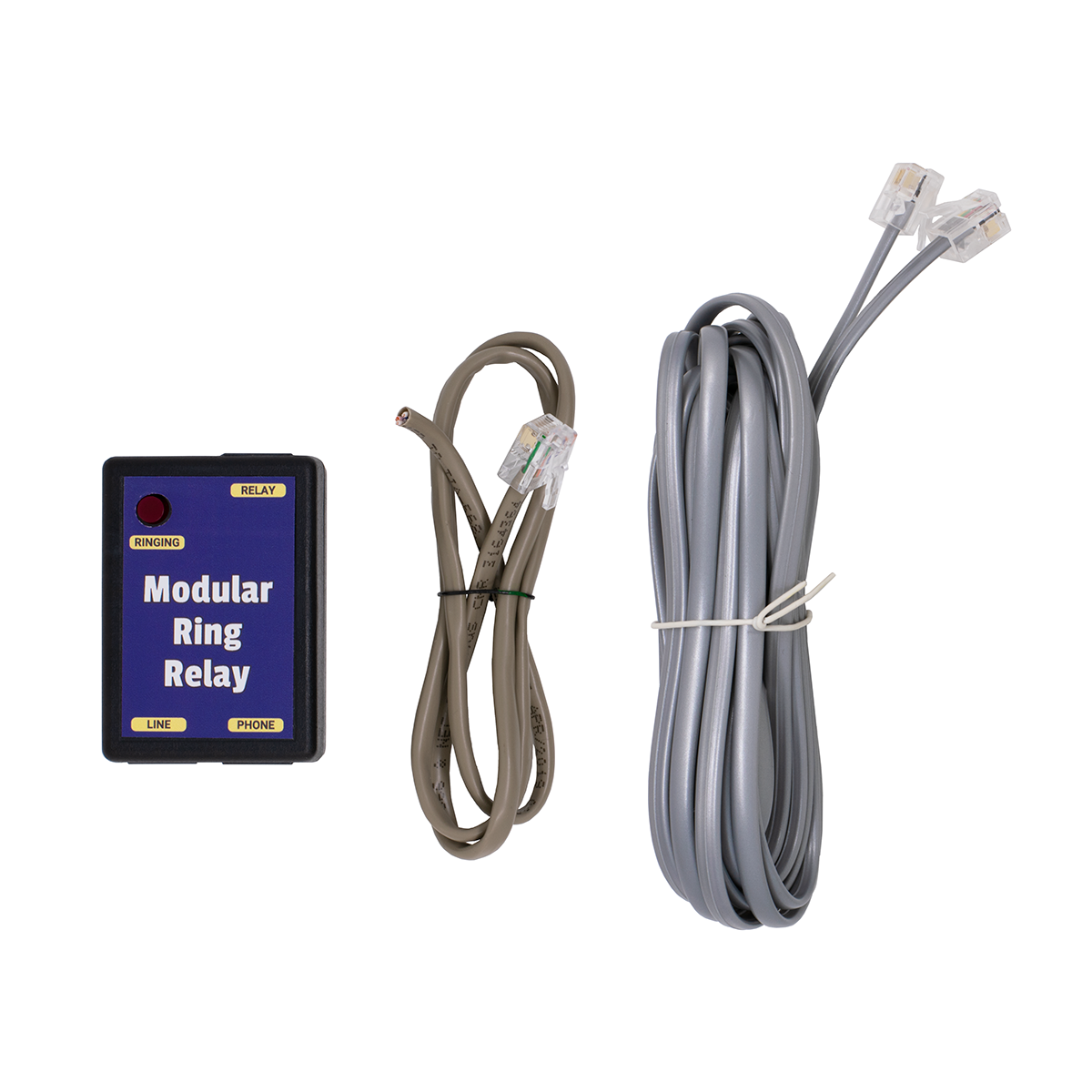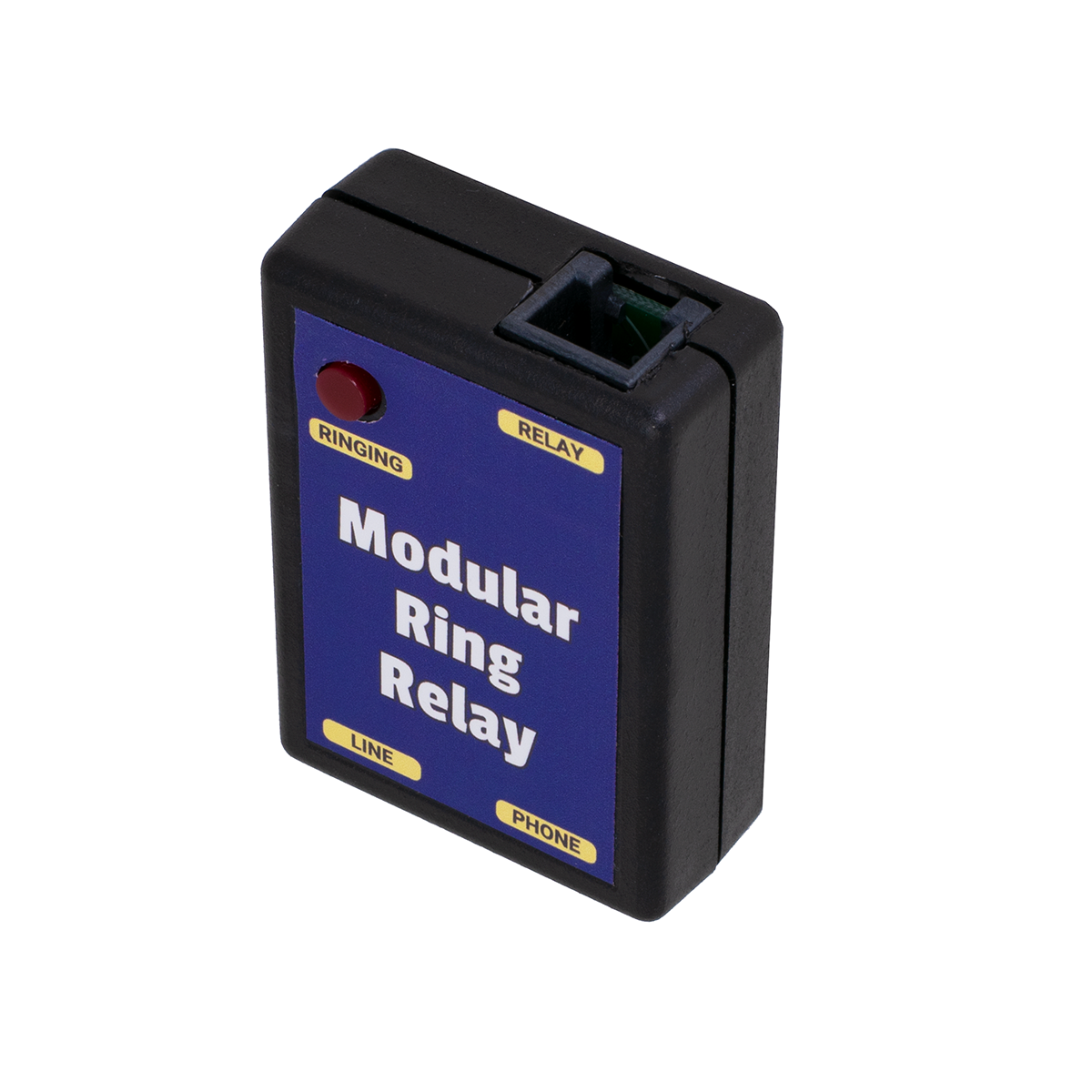 SKU: #CID2L
Price: $26.95
In Stock
Product Highlights
Make Something Happen When Line Rings
2 Form C Contacts (DPDT)
For Analog Lines and Station Ports
Warranty & Terms
1 Year Warranty
30-Day Money Back Guarantee
Product Details
Modular Ring Relay
2 Form C Contacts
This relay gets bridged across (in parallel with) an analog POTS line or station port. You can make just about anything happen when the line rings with this relay!
The line powered Modular Ring Relay has two mod jacks on one side of the box. These two jacks are for the phone line. If you need it going out to a phone or CPE device, use the other jack. The two jacks are bridged together. It doesn't matter which one you use.
The DPDT relay contacts are brought out on a 6 Pin Modular Jack on the opposite side of the box (spec sheet with pinout diagram below) through a short solid wire 6 conductor cord (included) that can be punched down to a block or spliced to other wires (use UY connectors / B-Wire Connectors – not included).
The relay contacts will go on and off following the ring cadence of the line it's connected to.
Ring Relay Specs:
Connects bridged ACROSS the line (connect either jack)
Includes an LED to indicate Ringing
Follows cadence of ring (but no AC flutter during ringing)
Ignores Ring-Tap from pulse dialing or phones on the same line being hung-up
2 form C contacts (DPDT) on a 6P6C modular jack (RJ-12)
0.5 REN ring load
Detects ringing from 40-150VAC, 20-30 Hz
Relay contacts are for low voltage / low current devices. Use it to operate a bigger slave relay for higher current or higher voltage applications.
Modular Ring Relay Spec Sheet
Photo Gallery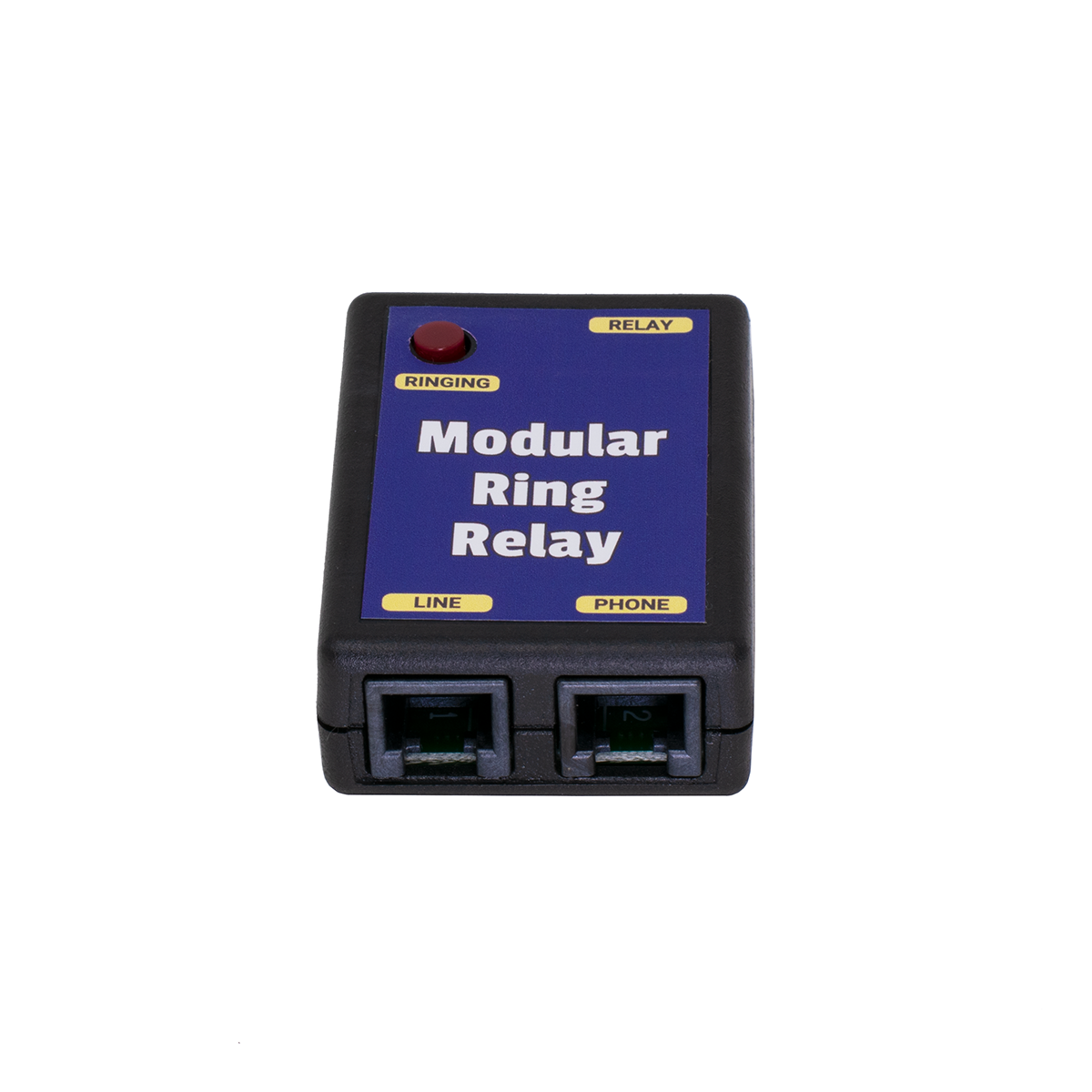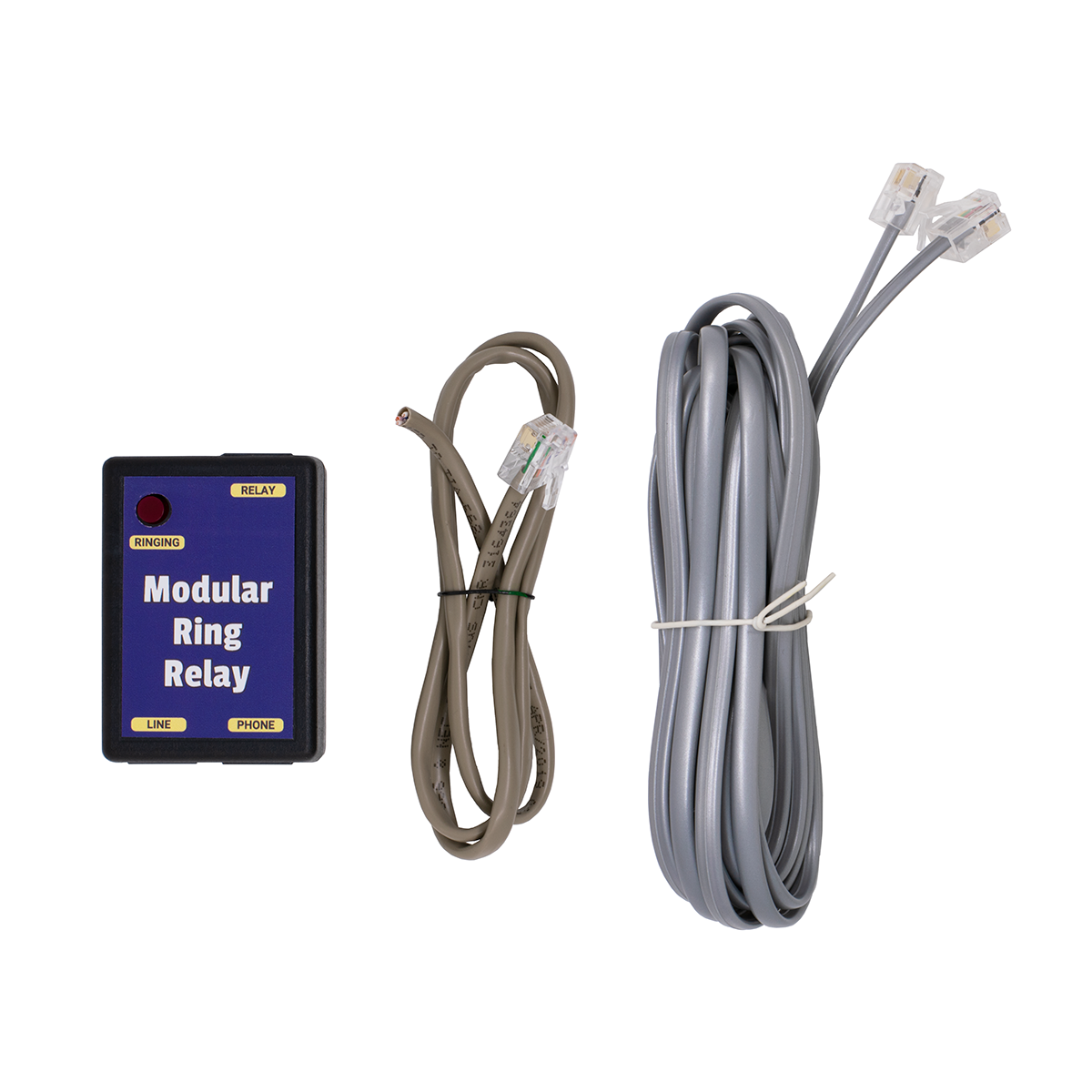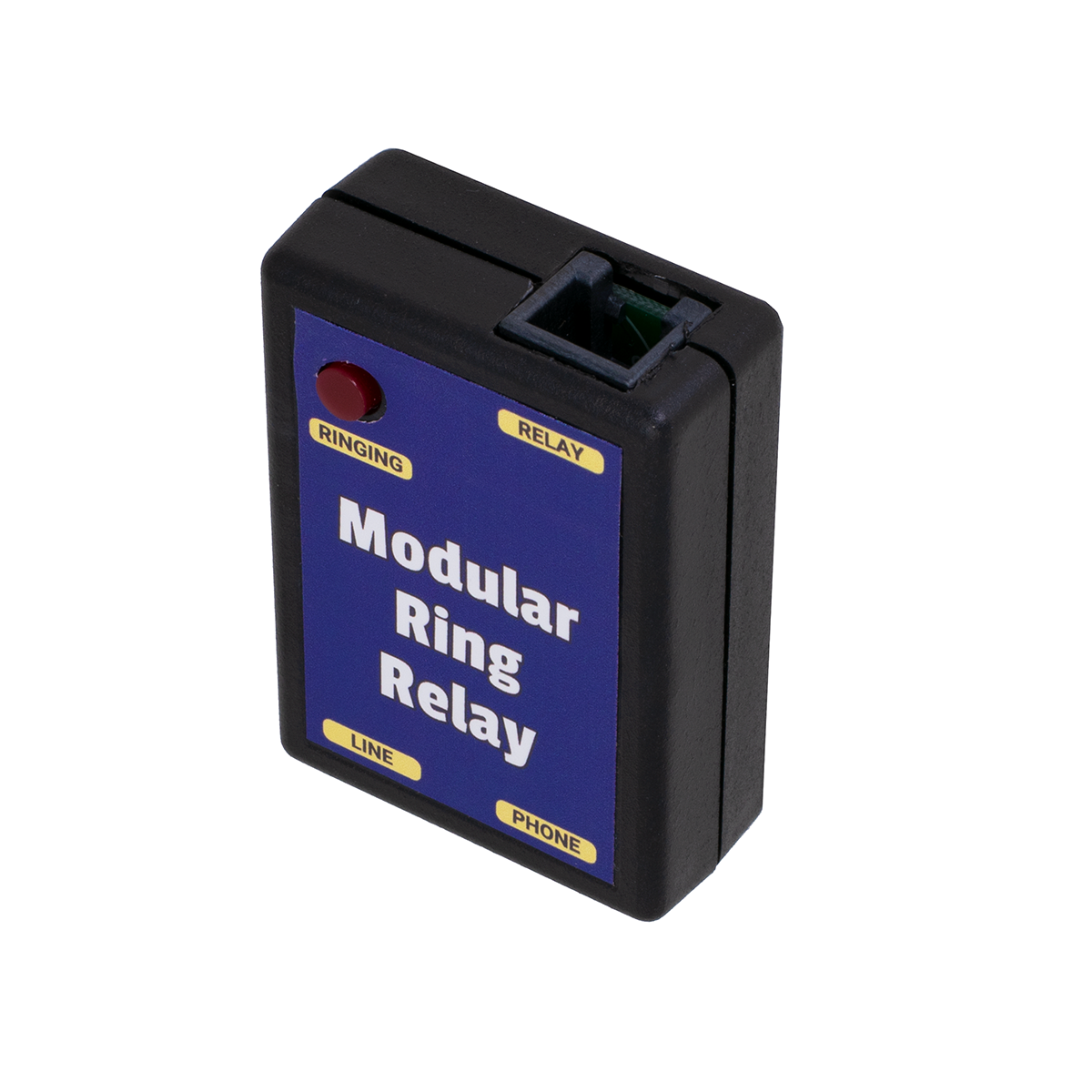 Tags