#CAT46 - sandman.com Volume 46 Catalog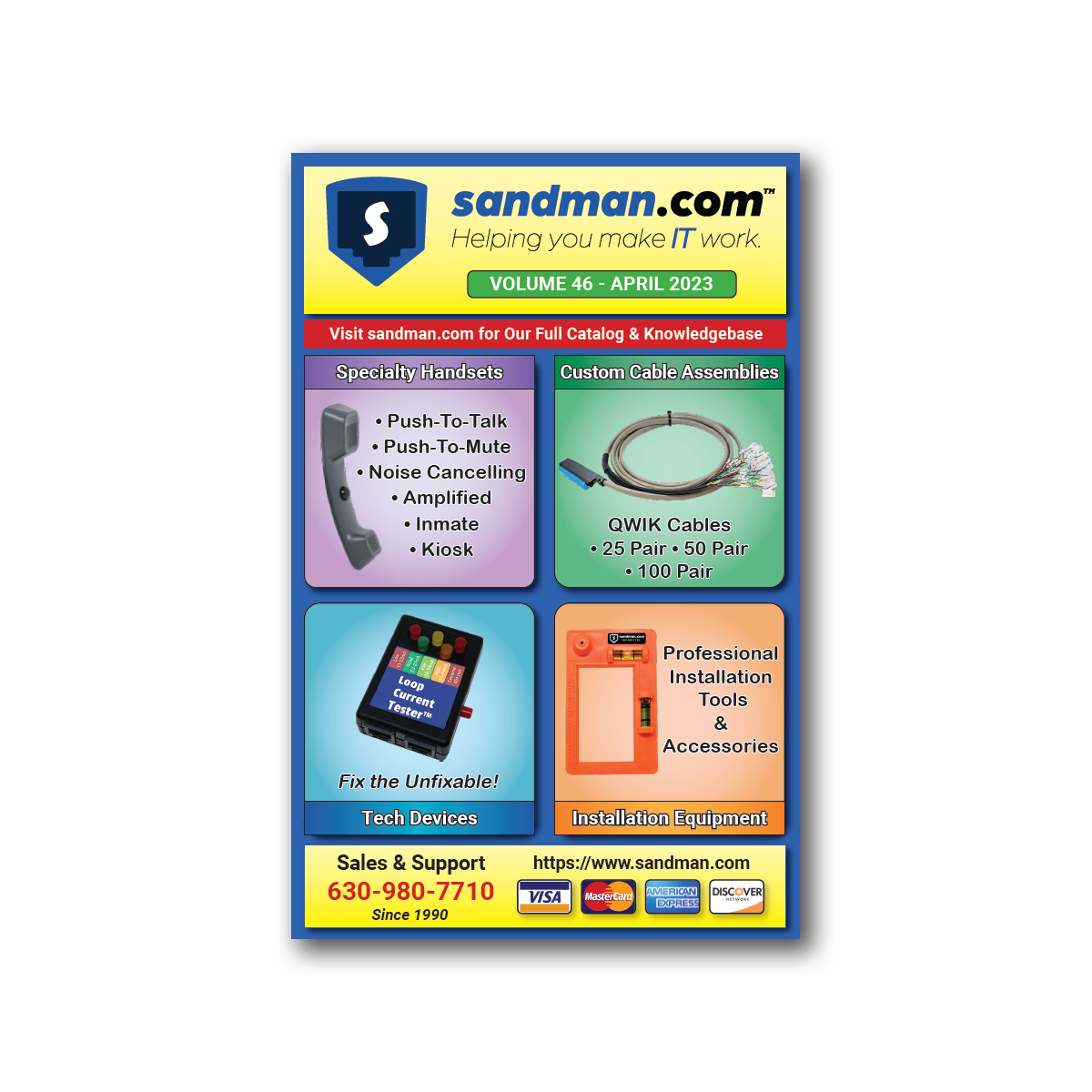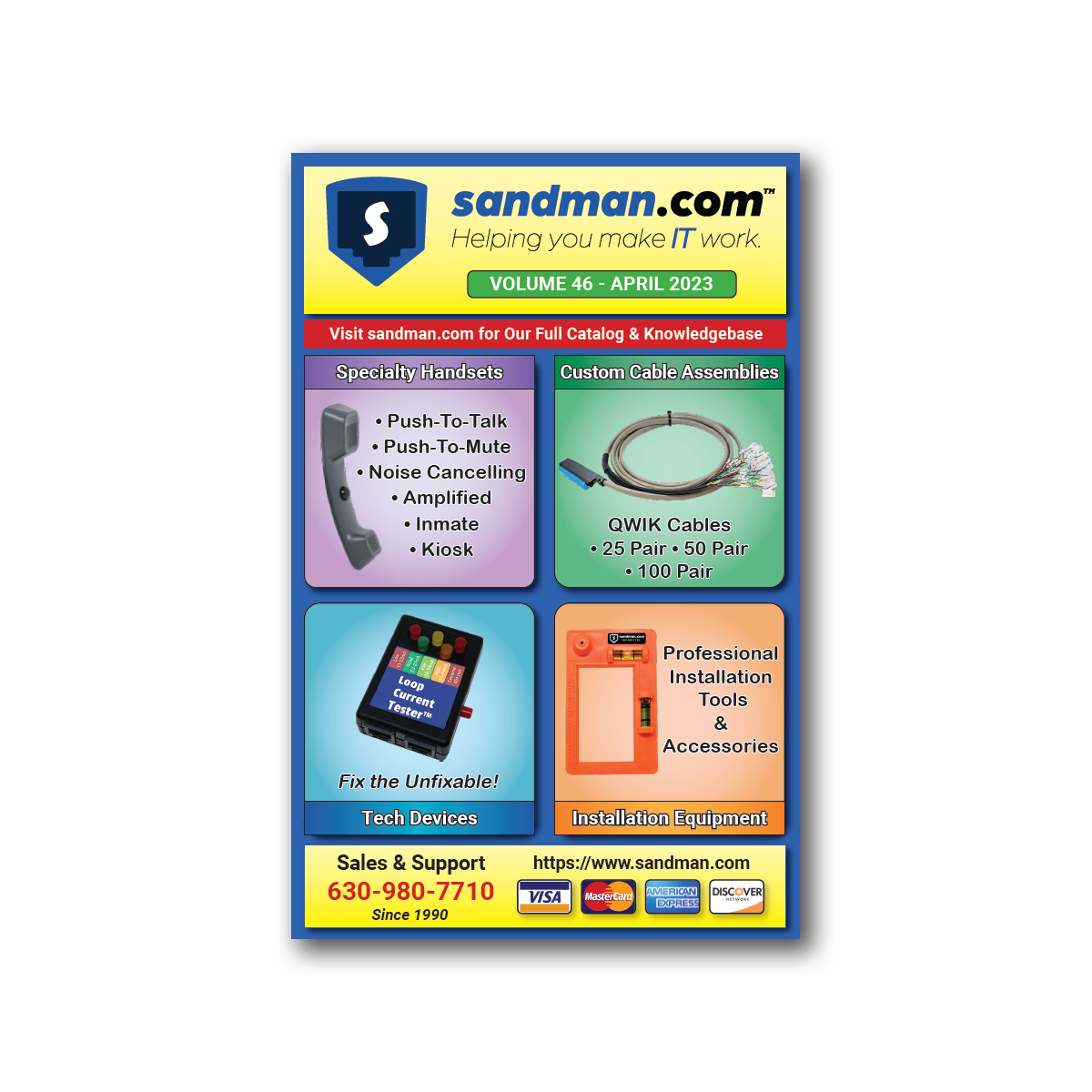 SKU: #CAT46
Price: $0.00
In Stock
Product Highlights
Volume 46 (April 2023) Catalog
Promo Item, Free Shipping
While Supplies Last
Warranty & Terms
1 Year Warranty
30-Day Money Back Guarantee
Product Details
The sandman.com Volume 46 Catalog is Here!
Add this item to your cart if you'd like to receive a printed physical copy of the catalog!
This 16 page catalog highlights our most popular offerings for:
Specialty Handsets
Custom Cable Assemblies
Tech Devices
Installation Equipment
Analog Phones & Dialers
The inside of the back cover also has a copy of our Telephone Line Diagnostic Table.
If this is the only item in your cart, you'll be able to complete check-out without providing payment information and we'll send you a copy by First-Class Mail. This catalog will automatically be added to online orders (except blind drop ships), while supplies last, limit 2 per customer.
Photo Gallery