Handsets
Amplified & Noise Canceling
Replacement Handsets
Custom Kiosk / PC Handsets
Prison Visitation Handsets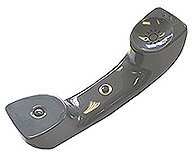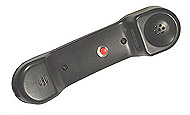 Headset In-Use Indicator
Power Over Ethernet
Fixing RS-232 Problems
RS232 Serial Products
Telephone Equipment
Hotel & Single Line Phones
Door Answering Systems
& Door Boxes
Telephone Recording & Playback
Telephone Line Sharing Devices
Telephone Line Simulators
Wizard's Toolbox Relays
& Problem Solving Devices
Message Waiting Lights
Caller ID Products
Call Accounting
TKM-6 Transfer Switches
Telephone Stands
Modular Telephone Cords,
Handset and Line Cords
Mini Cordura Tool Pouch
Designed for the Phone Man!
With Police Style Belt Clip


Just the right pockets for the tools needed to pull cable, tape cables to the fish, mark cables and jacks, terminate cables on frames, terminate jacks on cables... And take it off your belt quickly to go to lunch!
Cordura Mini Tool Pouch
World's Best Doorbox
Door Answering System
Cordless Phone Pouches
These aren't "stylish," but it's the easiest way to carry a larger cordless phone!
Pouches have our
"Police Style Belt Clip"
that
won't
fall off your belt!
Cordura Phone Pouches
Smartphone Pouches
Cordura Smartphone Pouches
Phone Line Recording and Playback Devices
•

Record Conversations

to your PC or digital recorder

•

Record Greetings

on your PC and play them back into Voice Mail or an IVR

• Play pre-recorded

Sales Pitches & Greetings

from your PC to your electronic phone... To save your voice!


Telephone Recording & Playback
Tilt Bracket for Wall Jack
Tilt Bracket for Wall Jack
Telephone Line Simulators
2 Port & 6 Port Central Office (CO) Line Simulators
Accurately simulates a real phone line for testing, demonstrating phone systems and equipment, trade shows etc
Telephone Line Simulators
iPad & iPad Mini Cases / Kneeboard for Pilots
Pilot iPad Cases with Knee Band & RAM Mount Adapter
Cordura Cellular Pouches
Smartphone Pouches
Bluetooth Pouches
Cordless Phone Pouches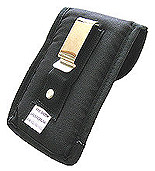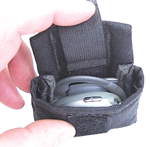 Cordura Phone Pouches
Training for Phone / Network Installation & Repair
Voice & Data Tools
Tools & Pouches / Bags
Cable Installation Tools
Repairman's Tools
Cable Pinout / Color Codes & Cable Testers
LV1 Cut-Out Rings & Orange Level / Template
Digital Meter with CAT5 Cable Tester
Network Meter
Telephone & Ethernet
Lightning Protectors
Maximum Lightning Protection
This is the
Best Copper Lighting Protection Money Can Buy!
For POTS, OPXs, T1s, Ethernet, Data, Audio, Digital Station Ports
66 Block, Modular & Screw Terminal
Lightning Protection
Digital Impedance Bridge
The

SECRET

of Paging System Repair & Installation
You're Wasting Your Time Trying to Fix Paging Systems Without One of These!
Digital Speaker Tester
TKM-6 Transfer Switches
Terminal Strip & Modular Models!
Turn Ringers and Phones On and Off. Transfer a phone line to a different phone at night.
TKM-6 Transfer Switches
Long Line
Volume Booster™
For OPXs: SET OF 2
Put one on each end of an OPX or Phone Line and Boost the Volume without Amplifiers (works like Load Coils, but you only need two)
Long Line Volume Booster™
Solid Wire Modular Cords
Cut it in-half (you get two 7.5' cords) to punch it down on a 66 Block... From $2.29!

Available in 2, 3 and 4 Pairs.


Critical+ Solid Wire Cords
World's Best Toner & Probe
• Super Loud Tone works great on CAT5!

• Bent-Nose Bed-of-Nails Butt-Set type Clips

• If you short the pair you're on, Warble tone changes to Steady Tone to verify the correct pair

• Modular Plug on Toner

• Comes with Belt Pouch
Toner & Probe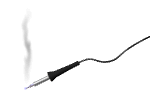 We Specialize in Making Strange Telecom Stuff!
If you need something made use our telecom expertise, our existing products, our plastic enclosures and short run manufacturing experience to help you get your product made quickly...
even in small quantities.
Wizard's Toolbox Relays
Ring Relays & Loop Sensing Relays...
Make lights light, loud bells ring, and make anything else you can think of happen when an analog phone goes off-hook or rings
Wizard's Toolbox Relays
Cable Pulling Elbow
Lets One Man Pull Around Corners!
Easy to put up with Tie Wraps or Beam Clamps...
Easy to Take Down - or Just Leave it In-Place!
Cable Pulling Elbow
World's Best Toilet Seat & Electronic Bidet
The IntiBidet™
Electronic Bidet